Studio Tour
The pictures on this page show George's studio as it looked at one point in time. The studio and gear within it is ever-changing due to evolving technological advances as well as acquisitions of new and vintage gear.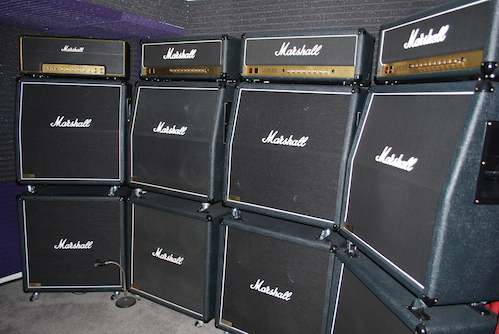 The wall of guitar amps in the picture on the right shows a portion of the amps contained in the studio. Not shown are several amps that include a 1977 JMP and Marshall cabinets, a JCM800 and Marshall cabinets, an Ampeg VST Classic and a few other gems.
The guitar amp collection consists of Marshall amps that range from various decades, most notably a 1976 MKII which was used to record the albums "Mind Over Matter", "Extreme Measures", "Step Into The Future", "The Dawn of Time", and "Astral Projection". Other amps include an assortment of JCM900 MKIII's that are fitted with JAN-Phillips NOS tubes (as are most of the other amps). The JCM900 amps were used to record the albums "Venomous Fingers", "The Oracle", "Planetary Alignment" and also used for parts of several other albums. Not shown is a JCM800 series amp that was used to record a good portion of the album "The Dawn of Time", which was used for both rhythms and solos (the 1977 MKII was also used on this album). Bass guitar is recorded with an Ampeg SVT through a Sennheiser MD-421 microphone in parallel with a direct out that are both fed into a Focusrite Red Series Mic-Pre running into an Apogee Rosetta 800 AD converter. After the AD conversion the signals are fed into Apple computers that are loaded with RME digital audio cards. George has been using Logic Pro software to compose and record since the mid 1990's.
The main guitars that George uses are a '57 Candy Apple Red Fender Stratocaster, a '57 Daphne Blue Stratocaster, and a '57 Aztec Gold Fender Stratocaster. The Aztec Gold Strat is fitted with stock 50's style pickups that are among George's favorite types of pickups - low output, very articulate, and ideal for capturing up all the subtle nuances of the pick attack.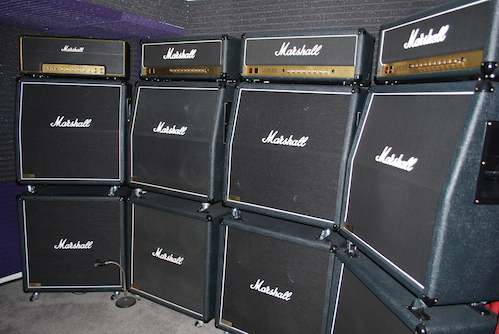 Marshall Amps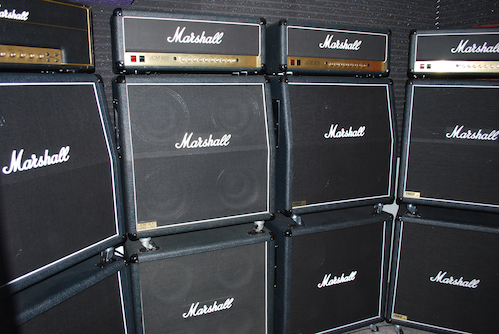 Marshall Amps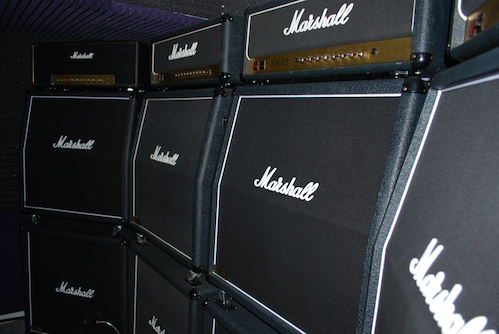 Marshall Amps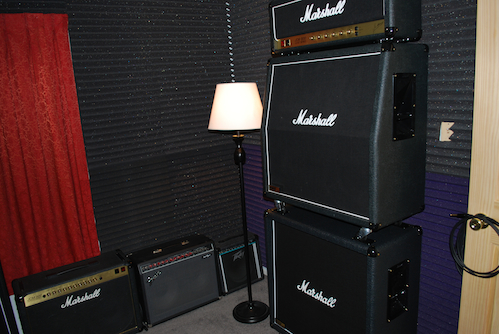 Various Marshall and Fender Combos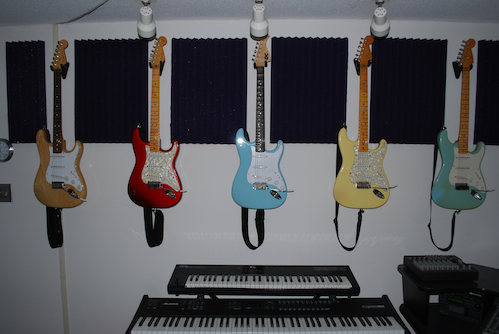 Wall of Strats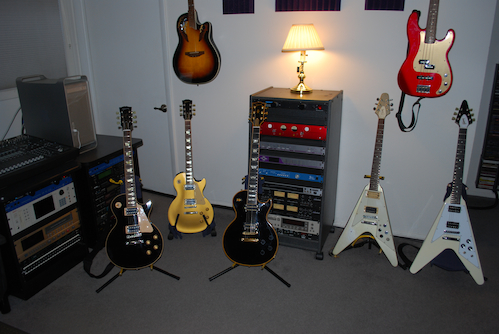 Gibson Les Paul's and Flying-V's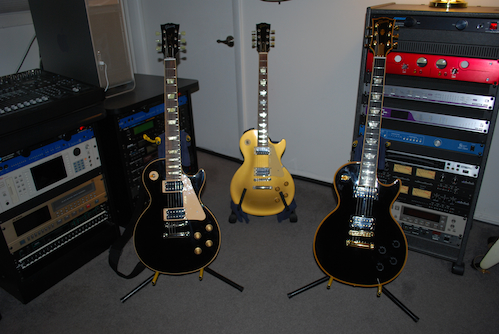 Trio of '60's Les Paul Custom Classics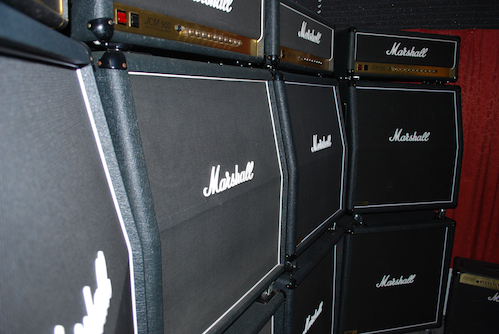 Picture Description Here
Black Les Paul Custom Classic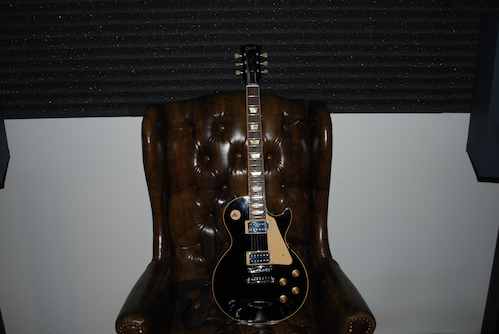 Black Les Paul Custom Classic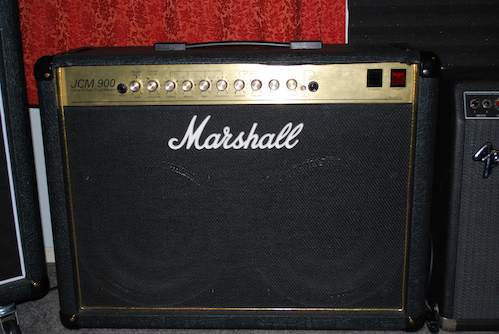 JCM900 Model 4100 Series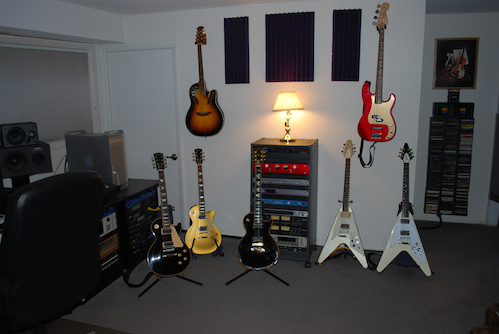 Gibson, Fender and Ovation Guitars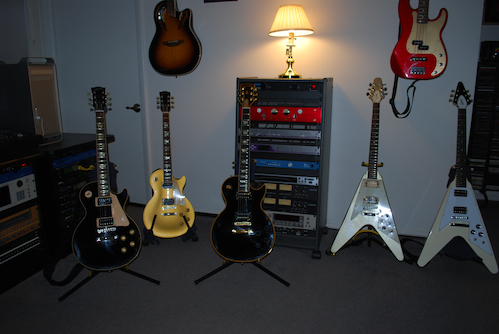 Gibson, Fender and Ovation Guitars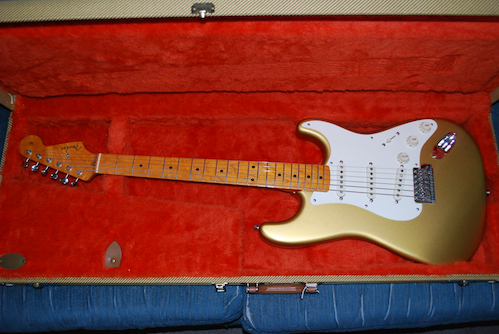 '57 Aztec Gold Stratocaster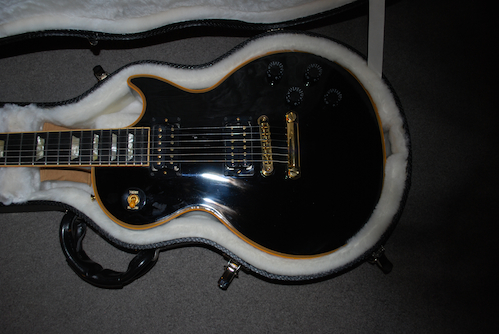 Black Les Paul Custom Classic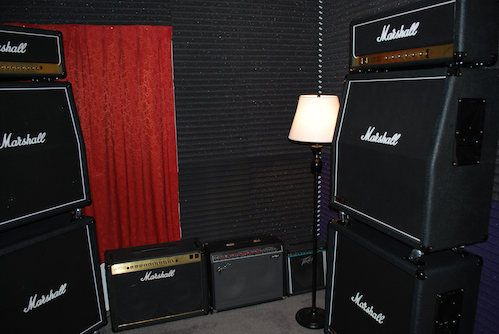 Amp Room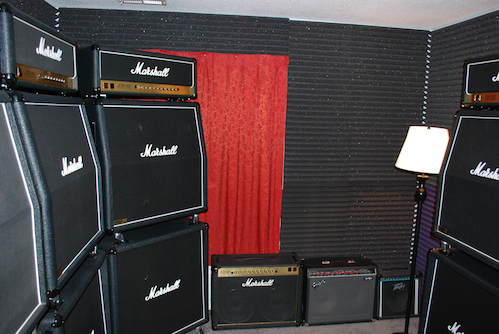 Amp Room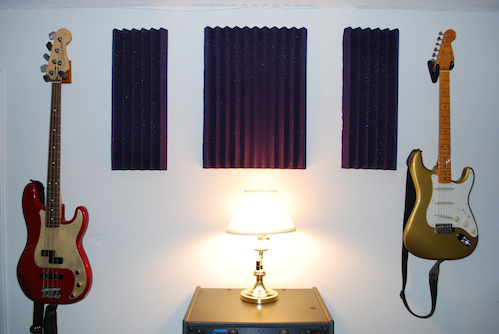 Fender Precision Bass and Gold Strat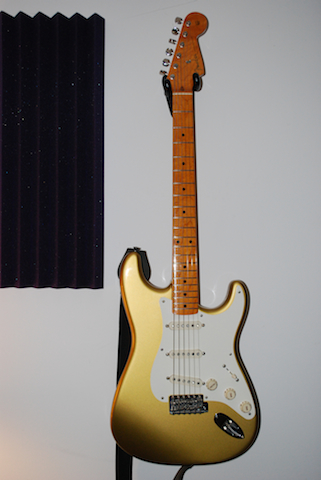 Aztec Gold Stratocaster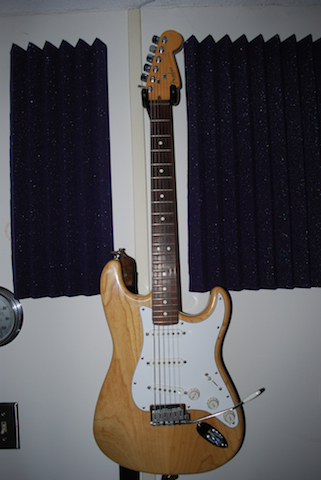 Natural Ash Stratocaster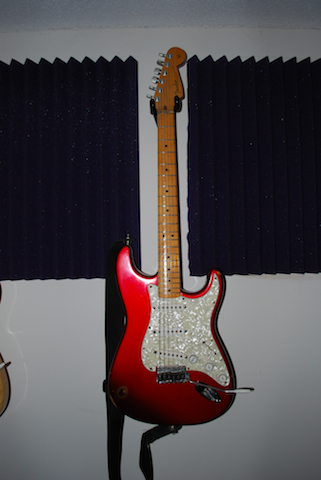 Candy Apple Red Stratocaster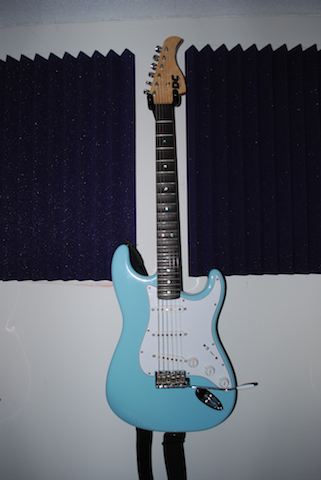 Daphne Blue Custom Stratocaster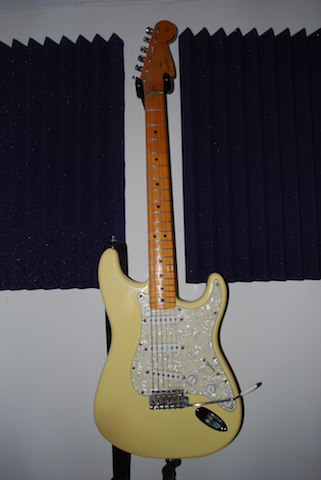 Vintage White Stratocaster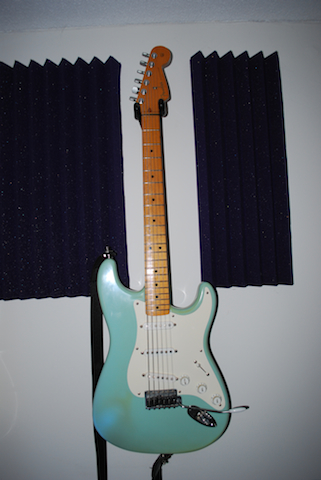 Daphne Blue Stratocaster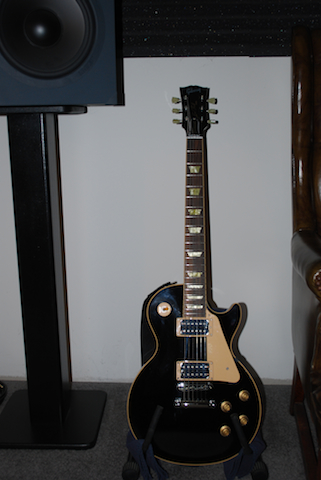 '60's Les Paul Classic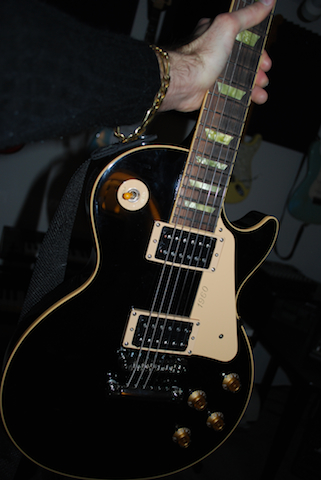 Nice guitar but look at those fingertips!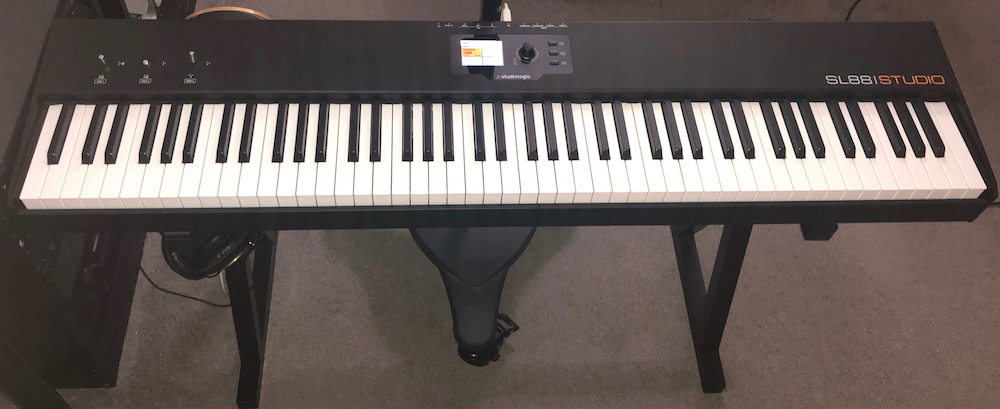 Studiologic SL88 Keyboard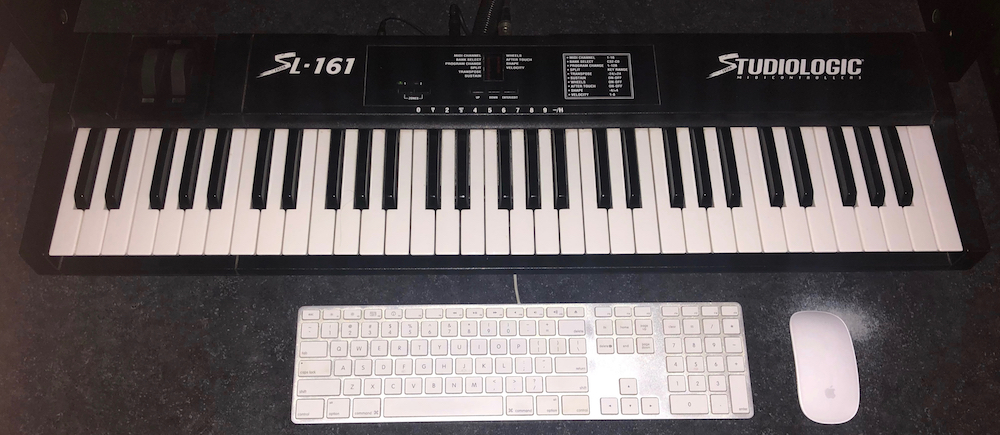 Studiologic SL161 Keyboard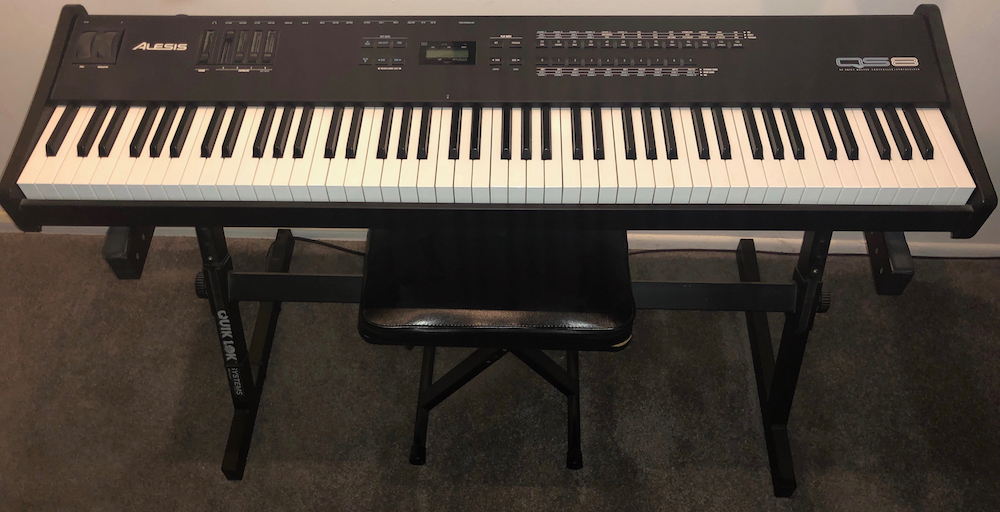 Alesis QS8 Keyboard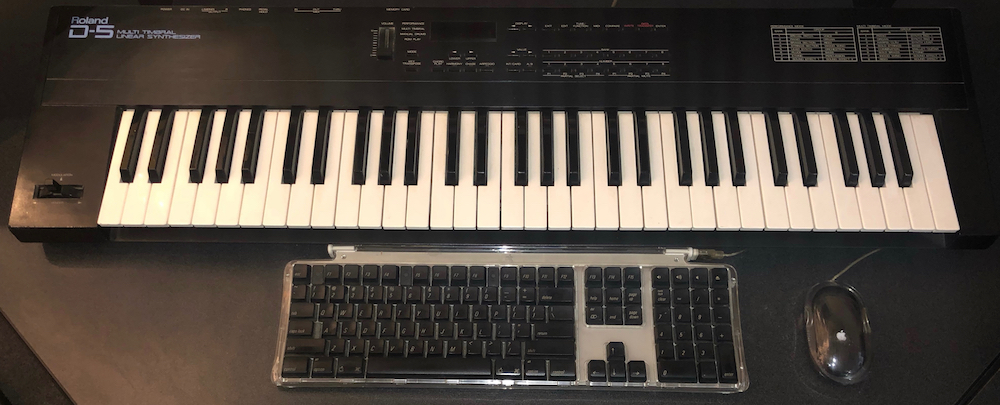 Roland D5 Keyboard
George with Les Paul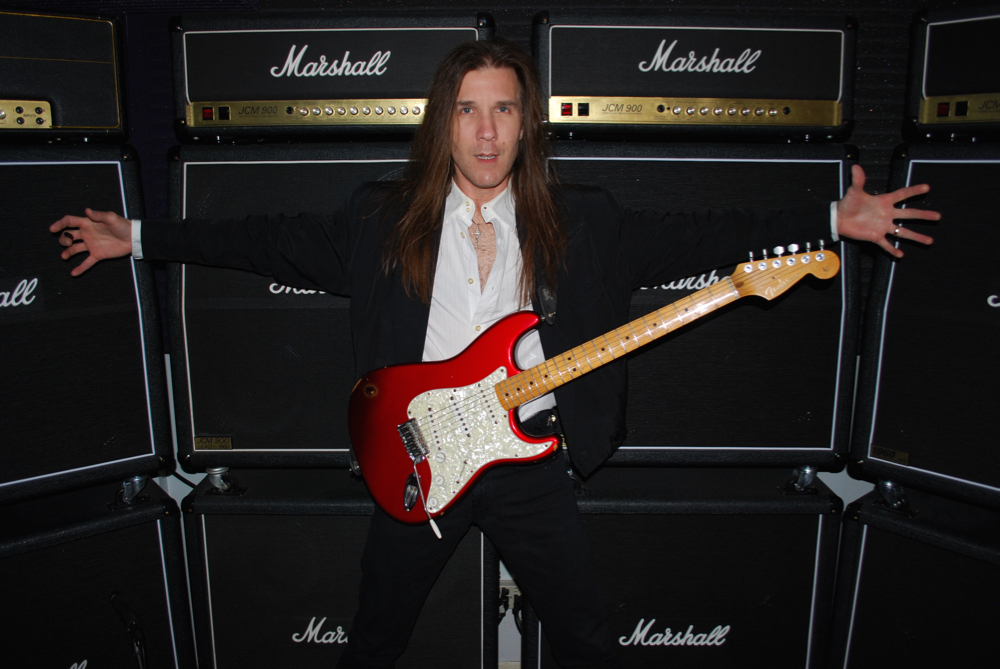 And this much creativity.