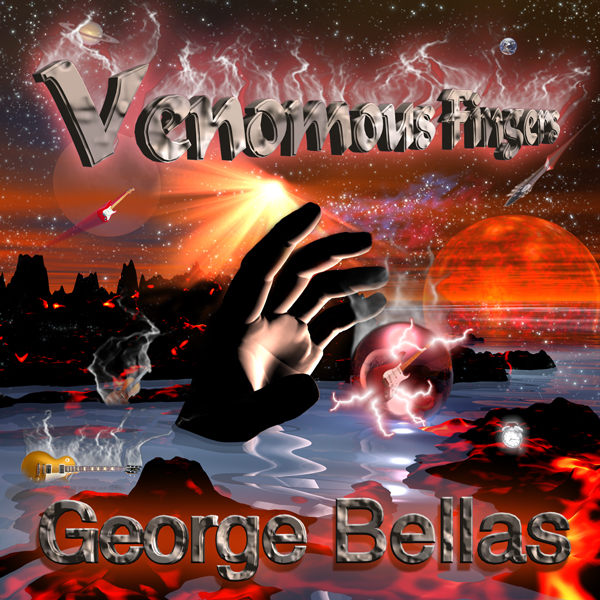 Venomous Fingers
Released November 18, 2003
Order Album
Description
Venomous Fingers
Legendary American neo-classical guitarist George Bellas follows up his two solo Shrapnel Records albums "Mind Over Matter" and "Turn Of The Millennium" by releasing a fantastic solo album entitled "Venomous Fingers".
Bellas is well known for his work with Mogg/Way (UFO), Ring of Fire and many more, and the title of this 2003 release recalls Bellas' early practice sessions, which were long and hard to the point that his fingers began bleeding. He would put band-aids on them and continue practicing. Blazing shred, wicked arpeggios and heavy neo-classicism mark the latest release from one of the fastest players around.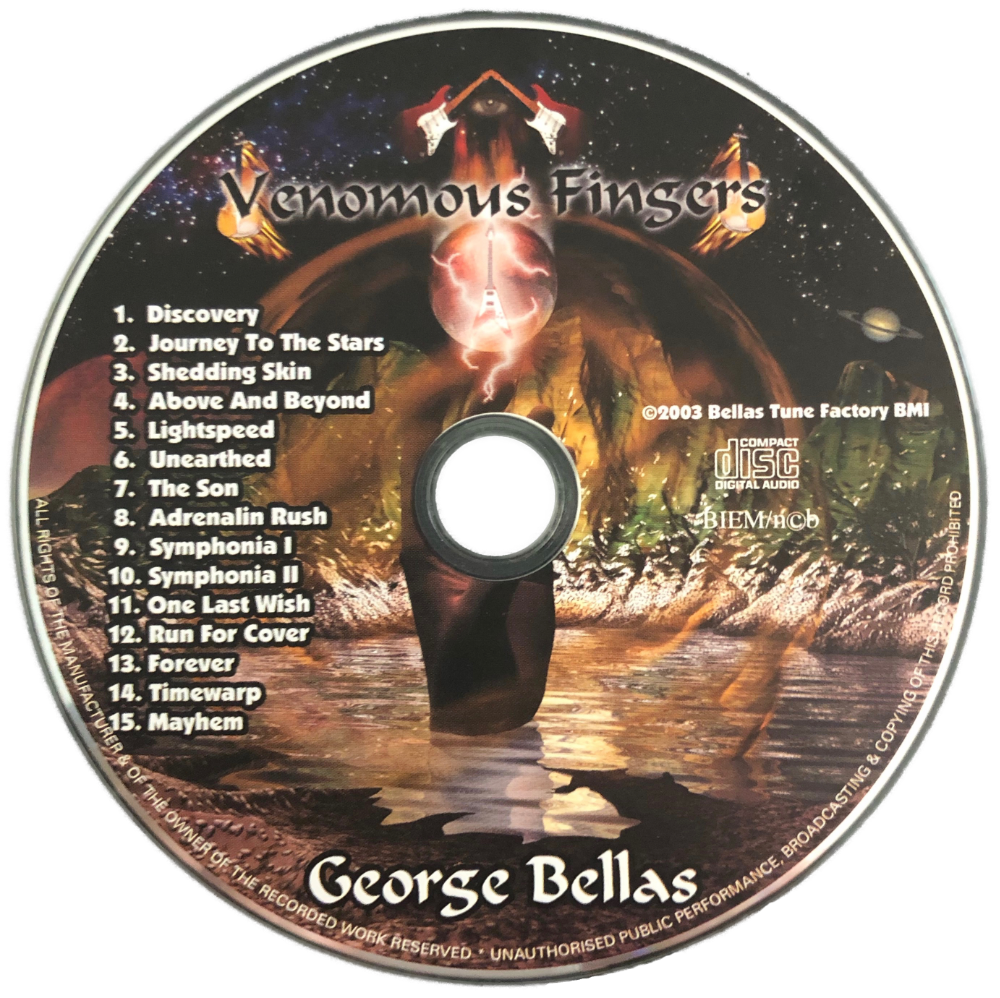 "Ordained "Master of Neoclassical Guitar of the 2000's" by his peers, George Bellas has released his best and most impressive solo effort to date in 2003 with his latest album, Venomous Fingers."
"Bellas reaches new heights on this album with his compositional depth and musical quality..."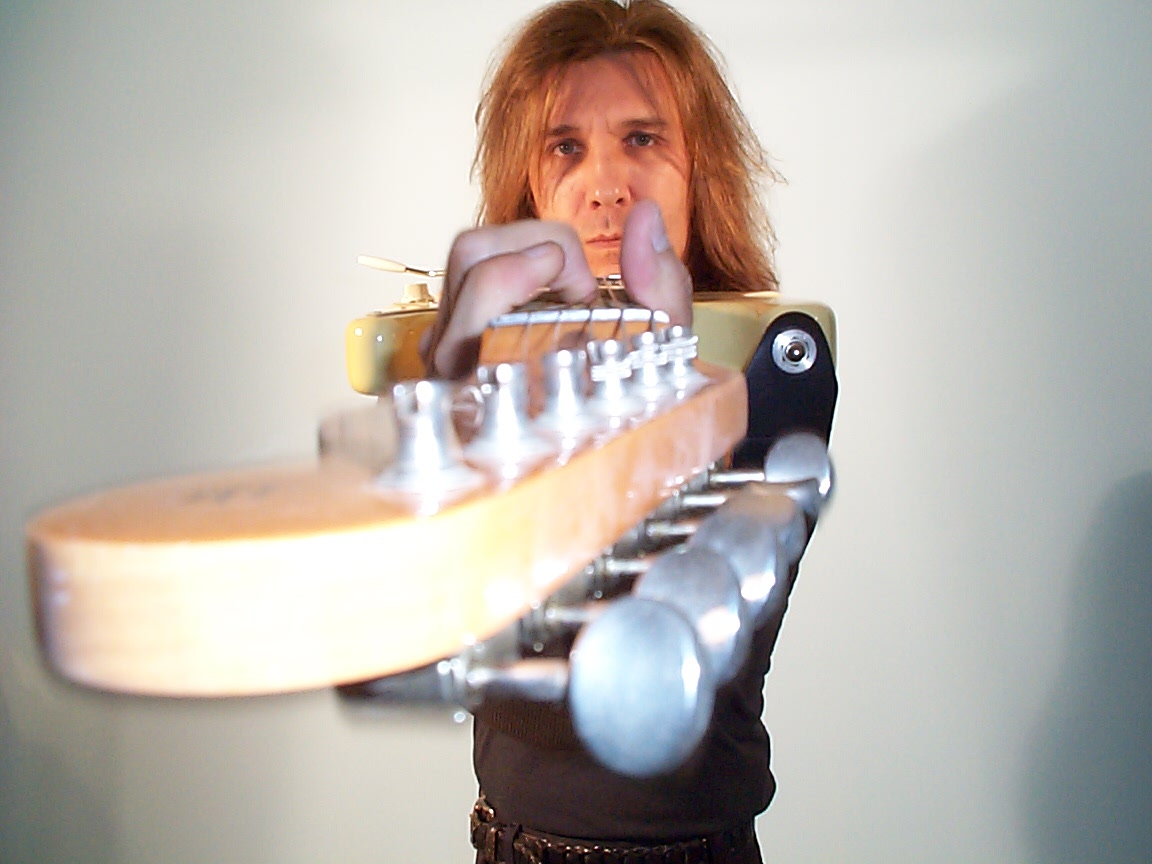 "The compositions themselves are mindbogglingly technical & earthy/human at the same time. How good is 'Venemous Fingers'? The best guitar instrumental CD I've heard & in the top 5 for favorite metal CD's."
"What about Bellas' actual guitar playing? Unparalleled, unrivaled, & unmatched."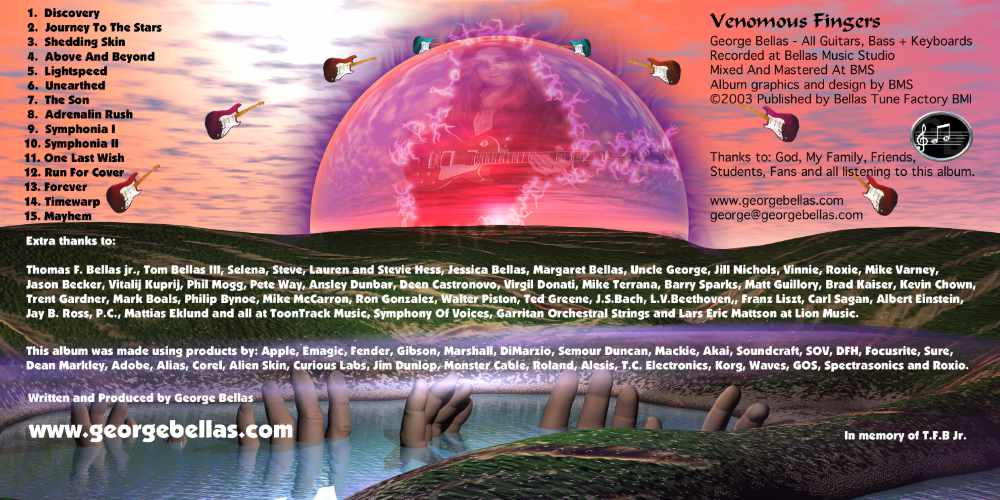 "Making perfect use of his own studio, experience, and creativity to show his own world of music, George Bellas proved he is among the best progressive musicians of our times."
"George Bellas has it in all areas, songwriting, playing everything, and total effect."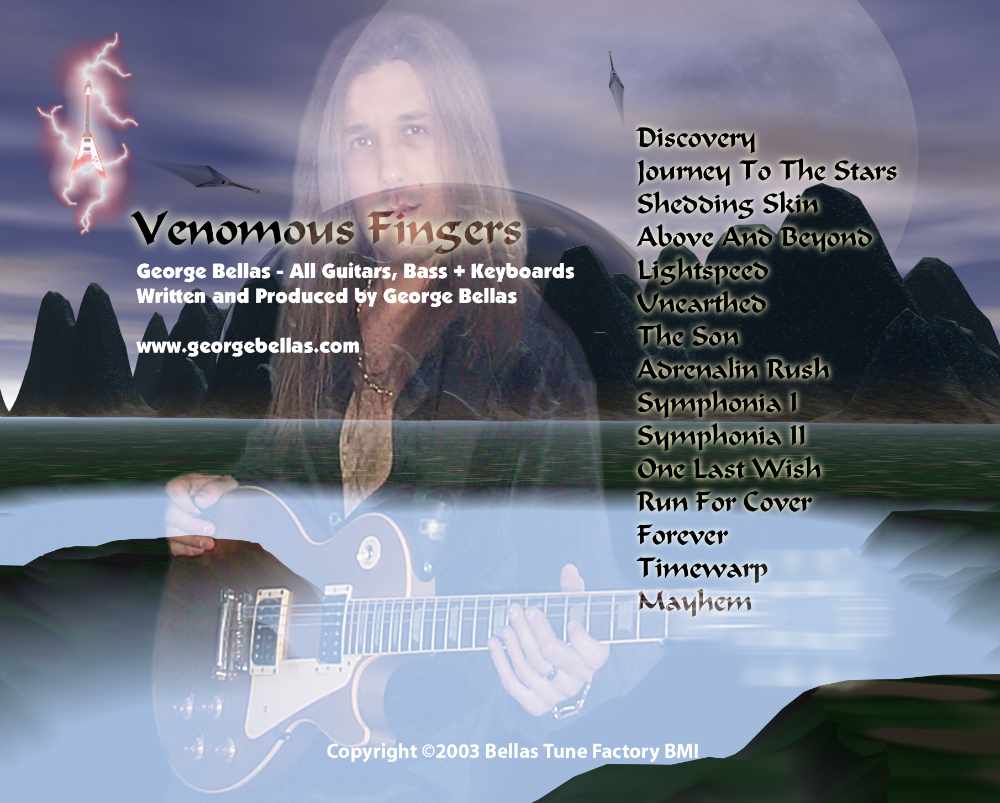 "George Bellas third solo CD release amply titled "Venomous Fingers," is a tour deforce of neoclassical and progressice guitar shredding."
"There are plenty of over the top shredders who lack insight into melody and phrasing. George is definitely not one of these players; his taste for converging neoclassical and progressive styles of music is exemplified in this release. He has a keen sense for melody and adds musical dynamics by incorporating counterpoint, odd meters and orchestral textures to his songs."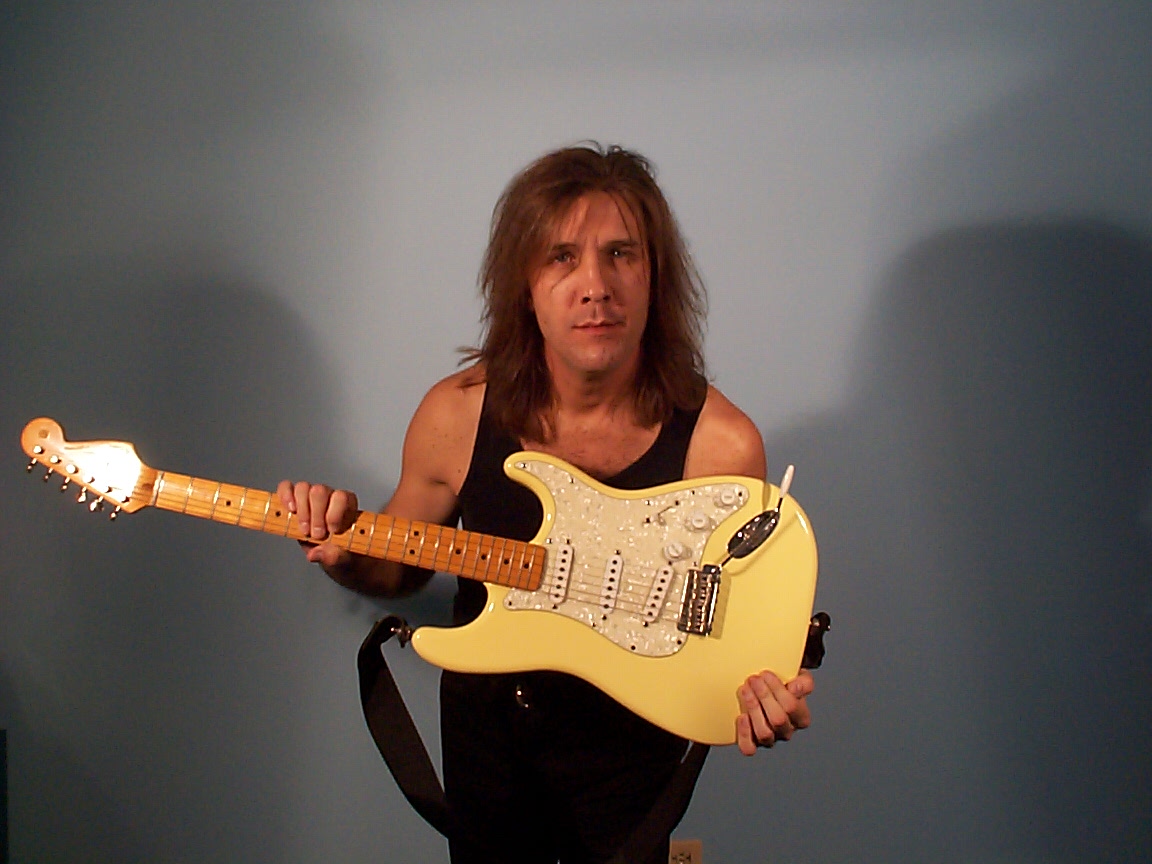 "Faster than many and more melodic than many who are fast, George Bellas gives a taste of neoclassical ecstasy with tracks such as "Journey To The Stars," "Above and Beyond" and especially "Forever.""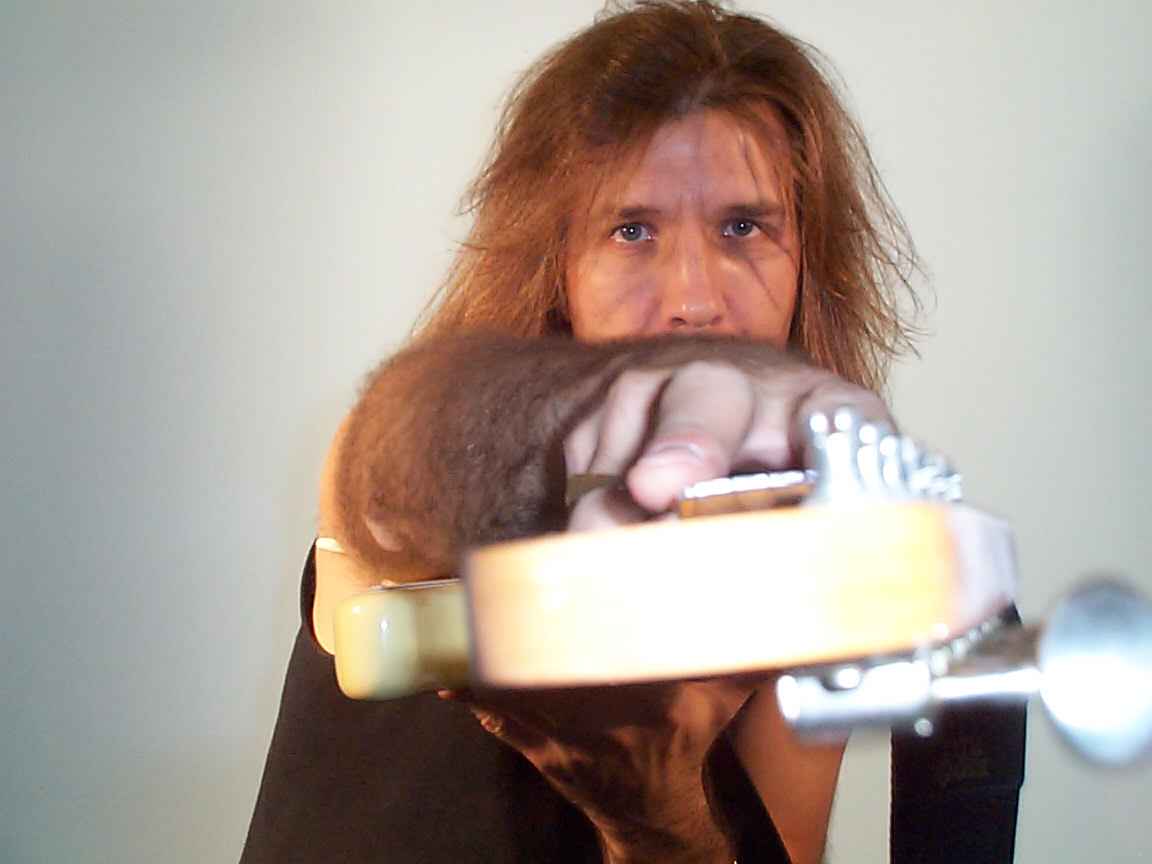 "Nothing but the best from George Bellas; all his releases are very consistent and all his fans and people who love Neo-Classical fusion/Metal, will truly enjoy this release."
Released Worldwide
Lion Music Records
Songs
Discovery
Journey To The Stars
Shedding Skin
Above And Beyond
Lightspeed
Unearthed
The Son
Adrenalin Rush
Symphonia I
Symphonia II
One Last Wish
Run For Cover
Forever
Timewarp
Mayhem
Running Time 55:39
Credits
George Bellas - Guitars
George Bellas - Bass
George Bellas - Keyboards
George Bellas - Drums
Composed by George Bellas
Performed by George Bellas
Produced by George Bellas
Mixed by George Bellas
Mastered by George Bellas
Artwork by George Bellas
© 2003 George Bellas
℗ Bellas Tune Factory, BMI.
Thanks
Paragraph Title
Thanks to Lars Eric Mattson and all at Lion Music. Another huge and eternally grateful thanks to my family and lifelong friends for all of the never ending support and understanding of my ambitious creative goals and high-volume work ethic. And one more deep and heartfelt thank you to my students and fans around the globe. You are the amazing ones.