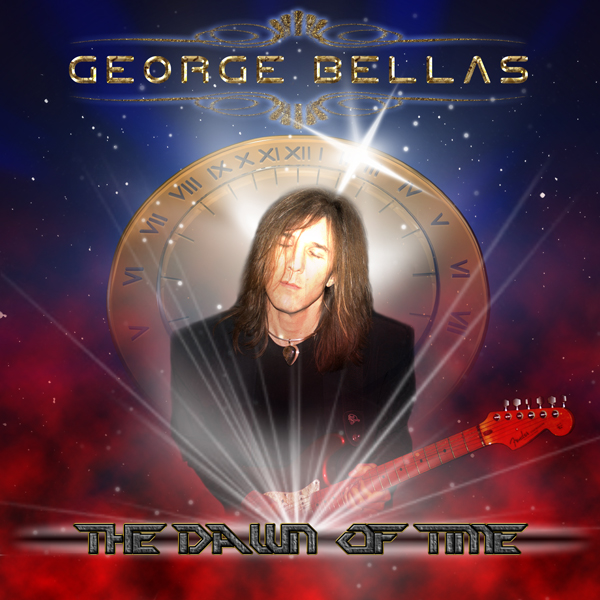 The Dawn OF Time
Released July 16, 2010
Order Album
Description
The Dawn OF Time
Guitarist and Composer George Bellas is back with his latest instrumental jewel: "The Dawn Of Time". This is an instrumental album rich in Romanticism and Futurism with over-the-top performances by Marco Minnemann and George Bellas.
The album contains a diverse collection of 19 songs that range from simple and delicate, to complex and ferocious. The production is dynamic, clean, and has an open sound to it allowing the music to breath naturally. On this album the arrangements are short and accessible, and the songs euphonious and tonal, especially when compared to George's previous album, which was a single 76 min song and atonal for the most part. Some songs on "The Dawn Of Time" utilize compositional techniques and elements from the baroque, classical and romantic eras, and others are more progressive that use advanced modern elements.
"In an ideal world almost all guitarists would play like George Bellas in "The Dawn of Time"."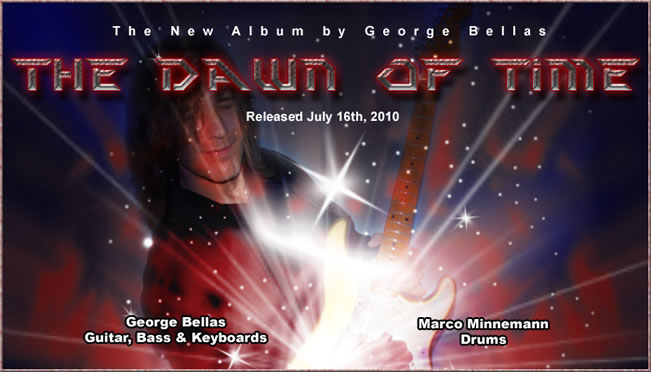 " George Bellas has proven himself to be the guitar virtuoso of 2010 and despite living in a different time and playing in a different genre deserves to be remembered as we do now with the likes of Mozart, Bach, Lennon and McCartney. This is timeless music of undisputed quality making it definitive George Bellas."
"George Bellas' The Dawn Of Time is sure to be a welcome release by anyone who appreciates skillfully performed music from two master musicians, which is both diverse and imaginative."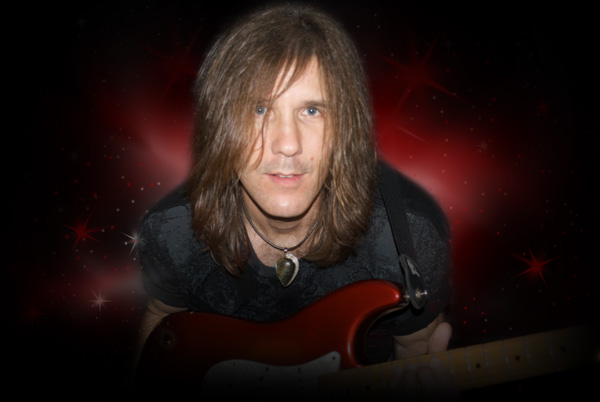 "Credit to George's composing skills as this CD doesn't get dragged down by its duration at eighty minutes due to so much material."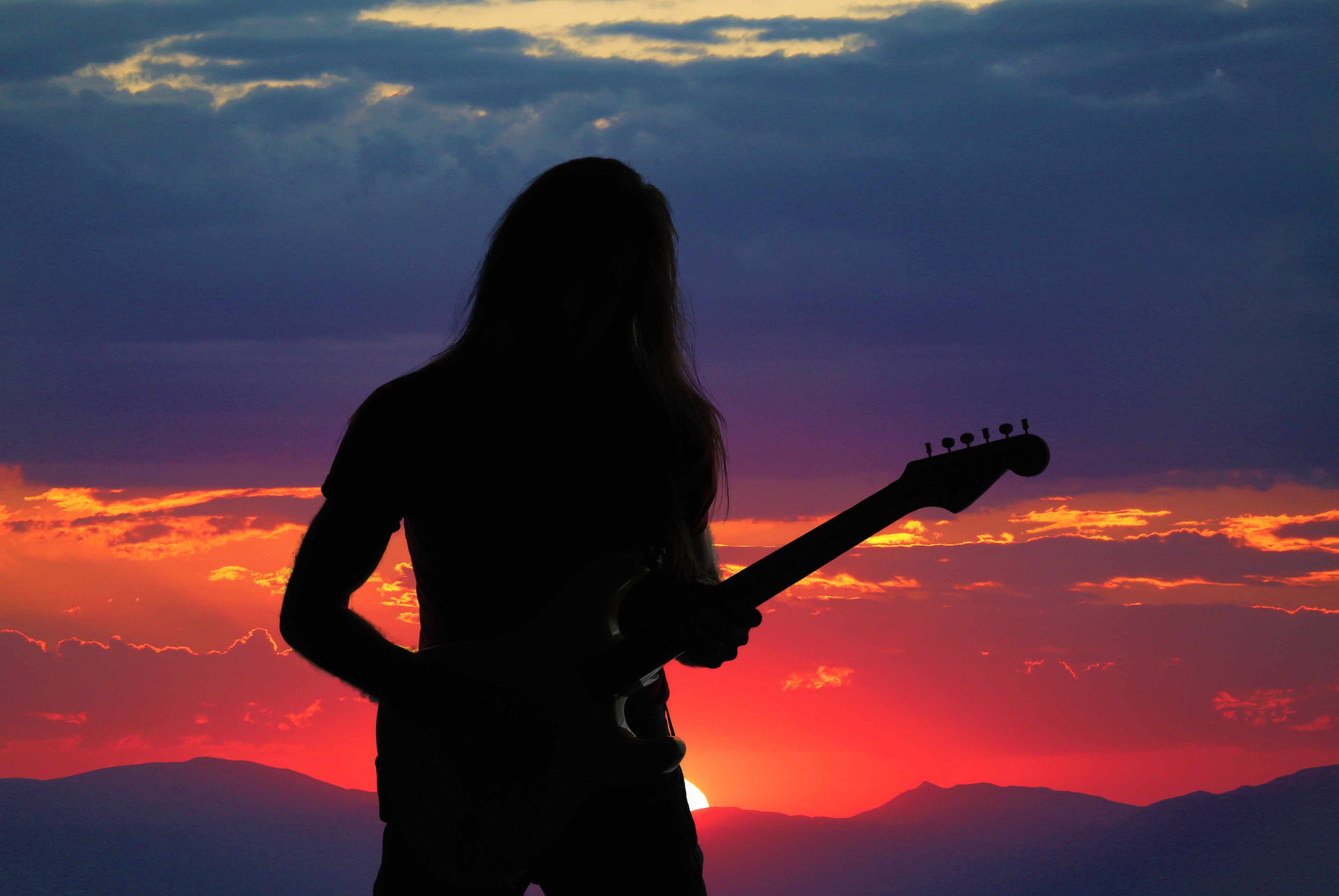 "While Bellas is immensely inspiring throughout, the songs and his guitar work keep the listener hooked and listening. A raw and sometimes missing ingredient from some guitar hero works, Bellas' work turns on creativity and accessibility rather than alienation from the weight of his skill."
Promo Page
Released Worldwide
Lion Music Records
Songs
Cyclone
Seeding The Universe
Let There Be Light
The Dawn Of Time
Machine Man
Voyage To Triangulum
Mysterious Light
Mystical Dream
Glimmering Stardust
Electromagnetic
Genesis Of Life
Carbon Creature
Suns Of Andromeda
We Are Not Alone
Nightmare Awoken
Primordial Atom
Metropolis
Always At My Side
The Angels Are Calling
Running Time 79:57
Credits
George Bellas - Guitars
George Bellas - Bass
George Bellas - Keyboards
Marco Minnemann- Drums
Written by George Bellas
Produced by George Bellas
Mixed by George Bellas
Mastered by George Bellas
Artwork by George Bellas
© 2010 George Bellas
℗ Bellas Tune Factory, BMI.
Thanks
Paragraph Title
Thanks to Marco Minnemann, Lars Eric Mattson, and Andy at Lion Music. A monumental amount of gratitude goes out to my family for their lifelong support and understanding of my passionately driven creative endeavors. And another genuinely heartfelt thank you to my students and fans around the world. I appreciate all of you so very much.