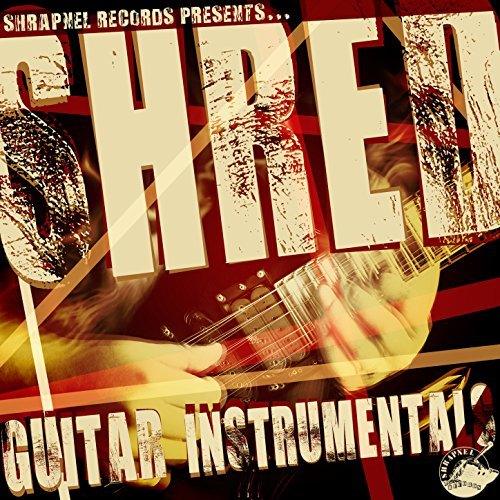 Shred Guitar Instrumentals
Released December 11, 2015
Order Album
Description
Shred Guitar Instrumentals
Shred Guitar Instrumentals is a collection of fifteen mind-blowing guitar shred tracks from the Shrapnel Records neoclassical metal catalog and is a chronicle of the development of metal shred guitar which became the foundation for many of today's most successful progressive bands.
Released Worldwide
Shrapnel Records
Songs
Technical Difficulties
Fast and Furious
Rain in the Tunnel
Kick It All Over
Venom Love
Damaged
Stand Yer Ground
Dragon Mistress
Saved by a Miracle
Wheel of Fortune
Cryptic Script
Fuzz Universe
Altitudes
Speed Metal Symphony
Eternity's End
Running Time 73:00
Credits
Racer X
George Bellas
Michael Lee Firkins
Greg Howe
Jacky Vincent
John 5
Darren Housholder
Marty Friedman
Vinnie Moore
Tony MacAlpine
Richie Kotzen
Paul Gilbert
Jason Becker
Cacophony
Joey Tafolla
Written by Various Artists
Produced by Mike Varney
Mixed by Various
Mastered at Prairie Sun
Artwork by Dave Stephens
Released on Shrapnel Records
© 2015 Shrapnel Records
℗ Varney Metal Music, BMI
Thanks
Thanks to Mike Varney and all at Shrapnel Records. And another sincere thank you to my family, friends, and fans around the earth.