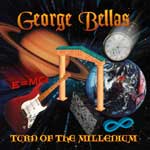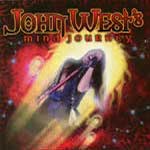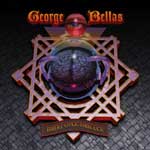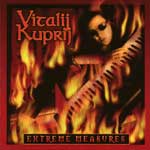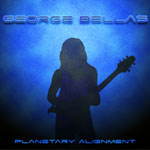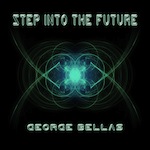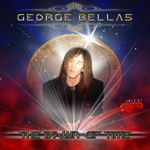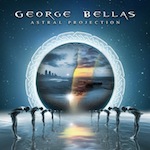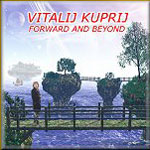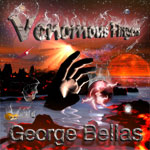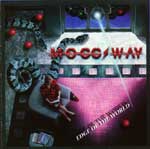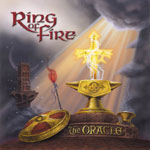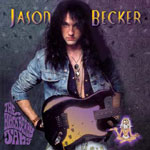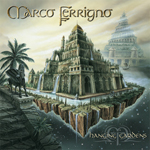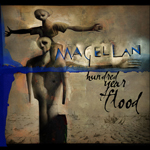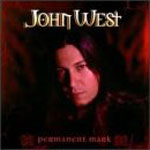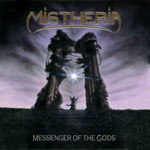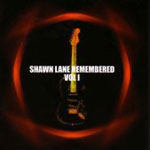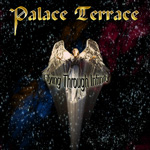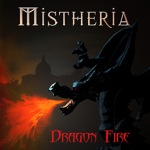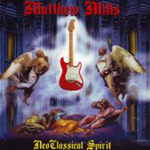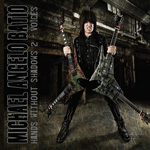 ---
Astral Projection
Bellas has established himself with this album as a genre of his own.
George Bellas belongs to the elite group of guitarists who truly entertain the listener with their instrumental albums. In terms of notes played on this album, this is extremely good value and he keeps a good proportion of the wage bill, playing all guitar, bass and keyboard parts.
With his astonishing take on the neo-classical genre, the opener gives a nod to 'Flight Of The Bumblebee' before launching into the meatier 'Dimension Portal' containing a relentless motif. The songs do have strong melodies throughout with 'Fabric Of Space And Time' standing out with its more standard rock feel, but with the unworldly soloing of Bellas and the superb drumming of Marco Minnemann doing so much more than just keeping time.
Like on Steve Vai's albums, the seventh track is more of a laidback melodic ballad (if an instrumental can be called that). Simply called 'Curosity', this is the most commercial track on the album and has an unforgettable pounding bass line and strong lead guitar line.
The album has fifteen intense tracks but is paradoxically an easy listen as the music is just too diverse to be just plonked in the bucket of neo-classicism. Bellas has established himself with this album as a genre of his own in the way that Satriani and Vai already have. There is no question in my mind that he can be mentioned in the same sentence as the aforementioned virtuosos and 'Astral Projection' has truly set the benchmark for George Bellas albums going forward.
Read the full review at:
---
The Dawn Of Time
After the previous 78 minute one track effort of the hard to get into 'Step Into The Future', world acclaimed guitar virtuoso George Bellas has seen fit to make things more accessible this time giving us 19 tracks for our 79 minutes of listening time. Obviously George is not short of material or inspiration, with the music proving that he is in the most inspired shape of his career as this is an absolute cracker from start to finish. That said as Bellas has handled everything on this album himself with the exception of drums coming from Marco Minnemann he proves he is also a master of bass and keyboards also.
Seeing fit to deliver an album consisting of elements from across his career means forays into neo-classical tinted explorations as well as highly progressive skilled compositions gives us the best of both worlds for anyone with a passing interest in George's career which began on Shrapnel Records in the mid 90's.
Not only has Bellas looked over his career but also strived to improve things sonically too and this album is a beautiful work of art not only in composition but also production. Shunning the current trend to overload an CD with volume 'The Dawn Of Time' is a god send for lovers of dynamics (even if it means you have to reach to turn your volume control/slider up) with Bellas virtually eschewing compressors for the albums creation. The album has a wonderful sense of space and breathes beautifully, to top it off Bellas tone has been captured so purely tone fanatics will be drooling over this.
Highlights of the album come in almost every track from the simplistic (by Bellas standards) opener 'Cyclone' which will draw you in with its neo-classical feel, before the more progressive time signatures of 'Seeding The Universe' makes you wonder how George does it. The neo-classical edge comes back with the glorious 'Let There Be Light' which is home to an absolute scorcher of a solo with tone to die for, rich in harmonics yet not overloaded with gain, the sound really shows that its all in the fingers and Bellas makes the string moan, cry and scream big time here. The title track is home to advanced time signatures which Bellas manages to make sound easier than the average 4/4 before the stripped down almost easy approach of 'Machine Man' with its deep bass guitar sound (again tone to die for folks) and Hammond organ make a fine backdrop for Bellas to work his guitar magic over with some eastern tonalities and some Zeppelin style orchestrations.
'Voyage To Triangulum' is a slow minor blues progression allowing George to get all emotional on us and the result is pure beauty. 'Mysterious Light' is one of the most experimental tracks on the album being mostly orchestral with space age fx, before the Bach n roll of 'Mystical Dream' will please fans of Malmsteen/Uli Roth etc, again the solo section is pure aural ecstasy for lovers of guitar.
'Glimmering Stardust' is another absolute highlight building throughout its journey where again the bass guitar and drums of Marco Minnemann (Paul Gilbert) are a joy to behold building with piano flurries. The solo that begins at 2:09 is so emotionally charged it brought a lump to my throat such is the soul on offer here. This coupled with the lone guitar over soft chordal backings really showcases how well Bellas has captured his new found tone and again the result is nothing short of stunning.
'Electromagnetic' has an almost 70's rock vibe ala Focus to it with its pulsating rhythm and Hammond organ, it's an easy track to digest too and a nice fusion of styles. 'Genesis Of Life' harks back to the progressive territories explored on his 'Planterary Alignment' album with some nice synth work whilst 'Carbon Creature' is dark, with a fine sense of impending doom about it allowing Bellas to deliver some lush classical sounding melodies. The joyful light and air of 'Suns Of Andromeda' is a nice contrast to its predecessor and wouldn't be out of place on an Uli Jon Roth album. Trumpet fanfares introduce 'We Are Not Alone' which has an Uli vibe about it also thanks to its beautifully worked vibrato and stunning note choice.
'Nightmare Awoken' is the heaviest track on offer in terms of rhythm guitar with a riff that sounds like vintage Malmsteen yet Yngwie would never be this bold when it comes to the lead guitar patterns which sees Bellas maintaining a neo-classical edge yet eschewing all the stock motifs made famous by Yngwie. 'Primordial Atom' is like Mozart on steroids and here Bellas is really smoking tempo wise in his lead work. 'Metropolis' then takes a radical change of direction being built around a groovy bass line which leads into a nice new sound that adds another string to Bellas' armoury. The delicate major tonality and laid back tempo of 'Always At My Side' yields more fine melodies and a sense of calm before the progressive and heavily orchestrated closer 'The Angels Are Calling' sees the album out.
I have written a lot about the music on offer on 'The Dawn Of Time' the music on offer is worthy of much more and its been a sheer delight listening to this album numerous times in run up to the review.
With 'The Dawn Of Time' George Bellas has delivered his magnum opus and this is a stunning all round release. Yes there is a lot to absorb, but there is also enough here to draw you in on first listen and from then you will be hooked. George Bellas has proven himself to be the guitar virtuoso of 2010 and despite living in a different time and playing in a different genre deserves to be remembered as we do now with the likes of Mozart, Bach, Lennon and McCartney. This is timeless music of undisputed quality making it definitive George Bellas.
Hot Spots: Pretty much the whole damn thing.
Read the full review at:
---
The Dawn Of Time
The Dawn Of Time has further finely composed instrumentals from ace guitarist George Bellas, and George has again teamed up with drummer extraordinaire Marco Minnemann for this release. Anyone who has ever experienced Marco's playing before will know what an incredible talent he is, and here once more his drumming is at a level that many may only ever dream of reaching. So this dynamic duo is back with more first rate performances, as they do their part in keeping top notch instrumental music alive and in great shape. I should also mention that George plays both the keyboards and bass on this recording.
Some will find The Dawn Of Time easier to digest than his previous release Step Into The Future, as this time instead of one vast song George has actually recorded nineteen assorted tracks for this his latest work, also making The Dawn Of Time a great value release. Credit to George's composing skills as this CD doesn't get dragged down by its duration at eighty minutes due to so much material. Everything is as it should be on The Dawn Of Time for such a recording and the performances sound crystal clear. There are many influences displayed throughout this release, which includes performances of neo-classical and progressive music with different levels of complexity. George even gets his bass groove on for the very cool "Machine Man" but of course there is more than a catchy bass line once the keyboards and guitar kicks in.
George Bellas' The Dawn Of Time is sure to be a welcome release by anyone who appreciates skillfully performed music from two master musicians, which is both diverse and imaginative.
Read the full review at:
---
The Dawn Of Time
Guitar aficionados and fiends will love the new release from George Bellas, The Dawn of Time. For others, after the 75 minute one song epic Step into the Future, this work may come as welcome return to more familiar and accessible territory. Using a canvas of shorter tonal compositions and the creation of the universe as his inspiration, Bellas again mesmerizes us with his brilliant bag of guitar tricks. Virtuosity is a word not wasted on this fret wizard.
With 19 songs within, Bellas packs more music into The Dawn of Time than seems humanly possible, like a 21st century Todd Rundgren seeing how much cleverness he can stuff in his vinyl grooves. While Bellas is immensely inspiring throughout, the songs and his guitar work keep the listener hooked and listening. A raw and sometimes missing ingredient from some guitar hero works, Bellas' work turns on creativity and accessibility rather than alienation from the weight of his skill. Yet, I still can't help to think that Bellas, among other independent axe players, isn't just playing for the choir, his fellow musicians. Others may listen, smile, scratch their heads in amazement, and than simply set aside The Dawn of Time after one listen. It deserves more than that, but this seems to be the inherent nature and result for many instrumental works from guitar virtuosos.
Read the full review at:
---
The Dawn Of Time
George Bellas can hardly be called a novice when it comes to recording albums dense with displays of neo-classical virtuosism. This is, after all, the same person who layed down the guitar tracks on that instrumental masterpiece that was Vitalij Kuprij's "Extreme Measures".
Sure enough, in "The Dawn of Time" George Bellas offers his latest set of Neo-Classical and Progressive compositions - if one had to make comparisons the latter genre, Liquid Tension Experiment might be a name that'll crop up. The tracks we have here seem to be united by an ethereal and creationist concept. As a whole the album lasts just under 80 minutes and with the compositions being short and numerous it occasionally does feel long. I also thought that the keyboards tended to be over simplistic in relation to the rest of the music.
With instrumental guitar albums, it's a common trait that the drum sounds actually come out of a drum machine. Happily in this case Mr Bellas used the services of a 'carnal' drummer – not only that, but Marco Minnemann sounds both sharp and agile in his percussive interpretations of Mr Bellas' compositions.
By and large the music in "The Dawn of Time" is stunning and certainly delivers to its expectations. Possible highlights include 'Voyage To Triangulum' due to its excellent balance of technique and bluesy emotion. Apart from the ultra-fast legato picking there are also several quiet, introspective-of-sorts moods sprinkled throughout the album. As mentioned, the music is excellent but 'Electromagnetic' in particular should leave Malmsteen fans salivating for more.
In an ideal world almost all guitarists would play like George Bellas in "The Dawn of Time".
Read the full review at:
---
Step Into The Future
One song – one track, no division, meant to be heard in it's entirety – ambitious you say; well for axeman George Bellas it comes as no surprise that he can undertake this type of musical endeavor and execute it well. The stuff that he does with the six strings is nearly impossible – as if his last record (Planetary Alignment) exposed just how far he could go; well ladies and gentlemen, he takes it a step further with this seventy-five minute opus.
So with this, we don't have to discuss different pieces of music or songs for that matter; "Step Into the Future" consists of jazzed out frenzies, darkened pastures, neo-classical overtones, staccatos, shredding… and it never gets self indulgent - the music follows fluid melodies instead of being too spaced out and wild; just when there are parts that might be going a little crazy, Bellas brings it all back to earth, you are continuously drawn into this music rather than being bored or saying "ok, that's enough of that."
Like the Mahavishnu Orchestra jamming with Dream Theater, Step Into the Future is a prime example of prog/metal/fusion gone wild, but yet kept at bay at the same time – it exposes not only Bellas' abilities as one of the most innovative axemen, but also one who can clearly communicate with his instrument in way that so few shredders know how to; he knows how to make speed work to make it sound appealing to the ears instead of just playing lightning speed arpeggios for the sake of being technical. It's only January and one the first contenders for instrumental guitar album of the year has already arrived.
Read the full review at:
---
Planetary Alignment
"Maestro George Bellas departs from the neoclassical excursions he is best known for on his latest release PLANETARY ALIGNMENT, a mind-boggling exercise in advanced musical concepts that simultaneously frustrates and inspires. Bellas is scary good, with a comprehensive knowledge of music theory making him a veritable human compendium of obscure chords, scales and rhythmic ideas, and on PLANETARY ALIGNMENT he introduces the listener to a startling array of them. Check out the drama of "New Worlds Discovered," the creatively explosive "Parallel Universe," the space trip-out "Gravitons," or the intense "Supersymmetry" for samples of George's prowess.

PLANETARY ALIGNMENT is not an easy listen, nor is it supposed to be, which makes the album rather difficult to rate conventionally; often what George is playing is going to sound just plain weird, even to those accustomed to modern shred technique, so I'm sure much of this is destined to go right over the heads of most casual listeners. With that said, full marks for the musicianship, which is quite breathtaking, not only the complex arrangements and intricate guitar techniques but also the amazing drumming of Marco Minneman, who really had his work cut out for him performing the odd meters and polyryhthms found throughout the album. At the end of the day, PLANETARY ALIGNMENT is a truly progressive work in that it breaks new ground and takes the shred template to different places, but it will require repeated, focused listens to fully appreciate. A very interesting, if not fully accessible, work of art..."
Read the full review at:
http://www.myspace.com/detritusezine
---
Planetary Alignment
"The point that I'm trying to make here is that, with the release of "Planetary Alignment", George Bellas has to be seen as one of the virtuoso guitarist/composer's of his generation. The music on this release isn't just melodic rock soloing over rock steady drumming and standard rhythms, it's exactly the opposite and, as a result, is a totally refreshing listen. Even to my ears that like their regular dose of Satriani style playing there comes a moment when you wish someone would just be brave enough to take all those techniques they have learnt and mould it into something different. For many that would mean leaving the comfort zone and doing something that might see them fall flat on their fret boards. To be honest the ability to do that would also involve someone who is harmonically trained, someone who knows the rules and is therefore aware how to break them, that's how music moves forward..."
Read the full review at:
http://www.hardrockhouse.com/NewReleases/GeorgeBellas.htm
---
Planetary Alignment
"It appears that guitarist George Bellas is determined to keep the electric guitar virtuoso scene alive, his last few releases have seen a steady pushing of the envelope and setting new personal standards for not only his performing skills, but an elevated standard in sophistication for compositions as well. This latest release - Planetary Alignment sees Bellas taking his compositional direction into the most progressive standards I have heard him do, while his last project - Palace Terrace offered a nice take on Neo-Classical progressive metal, what he has done with this cd is much more..."
Read the full review at:
http://www.proggnosis.com/MUSIC_DBCDInfo.asp?txtCDID=26021
---
Planetary Alignment
"It is without a doubt, almost a certainty, that one needs to listen to and explore the musical aspects and content of this new release many times over before one can appreciate it for what it is -- a masterpiece of individual and complex pieces of art (in the truest sense of the word). Only then will Planetary Alignment come into focus and let your mind explore the treasures found within it. This album is not for the faint of heart or the musical listener who likes to rush through an album without actually taking the time to let it speak for itself.

For those who truly love the guitar sound and really appreciate virtuosos who really are just that, this is a must buy."
Read the full review at:
http://www.metalexpressradio.com/menu.php?main=reviews&id=2529
---
Planetary Alignment
"This has to be the hardest working guitarist on the planet (pun intended). Just under a year ago, he released his project Palace Terrace. Now, he's back with a new solo offering. I have heard this man perform on many artists records as well as his own and I have to say that he has managed to outshine himself here as he has gone out to create a record that simply makes you say…WOW! I must admit that the whole neo-prog metal scene is getting quite boring now and even as much as I love Yngwie, his music is even redundant after a while. So, what must be done to keep things fresh or try to put a different spin on the scenario? Simply add attitude and intensity while you are sincere at the same time..."
Read the full review at:
http://www.live4metal.com/reviews-595.htm
---
Planetary Alignment
"Whilst "Planetary Alignment" may not be as immediately "understood" as other instrumental releases reviewed this month (Marco Sfogli, Paul Gilbert) don't let that put you off as George is more unique and definitely has his own sound going. Granted you can hear a little Uli Jon Roth and at times Brian May in here, but Bellas has carved out a sound, technique and method of writing that is so unique is impossible for it to not attract your attention. Just be prepared to sit down with this album and absorb it over numerous spins. The epic 8 minute opener "Colour By Numbers" kicks the album off in a very progressive manner and from here on it George introduced other themes, subtleties and ideas throughout the rest of the album..."
Read the full review at:
http://www.virtuosityone.com/reviewroundup0308.htm
---
Planetary Alignment
His technique is flawless, his tone is perfect, and his accompanying band stays right on his heels. His music is super technical, with more odd-time signature exchanges in the first three songs than in most bands' careers. And with leadwork that leans towards the exotic (theory buffs can try and follow the variety of atypical modes and scales he utilizes) and unbelievably good keyboard mingling with the guitar lines, the prospective listener can best compare this album with either of the Liquid Tension Experiment albums. The theme here is science and metaphysics: established by the song titles and reinforced by the spacey atmosphere created from the keyboards and bizarre guitarwork (Ron Jarzombek would approve, I think). And with the drums and bass being just as expertly performed (and at times just as amazingly technical), Planetary Alignment is a music junkie's wet dream.
An early front-runner for best instrumental album of '08, I highly recommend this.
Read the full review at:
http://www.metal-archives.com/review.php?id=183160
---
Flying Through Infinity
This is the latest project from guitar virtuoso George Bellas. Only those in the know will realize that he's a man that gets around because he's been in numerous bands. Those who may have not heard of the man should know that he is an accomplished guitar virtuoso who's in high demand. In addition to showcasing his talents in his solo works, he's managed to throwdown his great licks for the likes of John West (Artension, ex-Royal Hunt), Ring Of Fire and others. I think the man is talented beyond belief, but I have never quite gotten him as there is something missing in my eyes. Hopefully this record will change all that.
"The Tenth Dimension" is a long and epic opener. Clocking in at a whopping nine and a half minutes, you would think that this would be on fire in order to get your attention. Instead, this is a mid pacer that is written quite uniquely. The elements are there to be a power/prog fest filled with shreds and high pitch screams. Instead, we have this singer who sings professionally as a classical vocalist. It's clean and he never gets overly excited with his lung work. It's always in control. George's riffs definitely have the feeling to go off, but it's pretty much relaxed and all in check. He does a little showboating, but doesn't charter into the Yngwie territory. The drums also have the capability to go off the wall, but don't. This is more or less a neo-classical, progressive rock song more so than metal. The keyboards add a touch of pizzazz that actually keep you awake. There are some great harmonious background vocals utilized here as well. It's a good composition, but I was expecting a little more oomph in this one as opposed to sounding more classical a combo of neo-classical power prog metal.
Yes! "Chaos Theory" is what I was expecting when I pushed play at first. The shred action is here, the tempo is kicked up ten fold. The double bass drumming is quick and tight while the fingers on the keys just flail all over the place and Jon's signing is slightly higher, but he has more energy than before. Jesus Christ! There is a solo on here where everyone absolutely goes off at such a high rate of speed that "Flight Of The Bumblebee" comes to mind. I like it and the fans will too! By the time this record was finished, I was satisfied with the end product. The thing is that you have to be patient with it. You aren't going to get the usual elements that are associated with a Rhapsody Of Fire, Primal Fear, Yngwie and the like. Well, at least not right away. You have to wait for them. This is an epic storytelling concept record that requires patience, but in the end you will be happy with this as well. The songs are written and performed in such a way that it's not about any of the musicians involved. It's about the music and it's all composed and performed in a classy way that it's not being overshadowed by spotlight hogs. This is an intelligently written record that George has to be congratulated on. He has gone through the trouble to make a record that isn't like everything else on the market. I believe that he wants you to sit with this and try to grasp it whether it takes one listen or many. In the end, if you appreciate music from all walks of life then you will digest this with no problem. A wonderful journey awaits your ears if you are willing to put the time into this.
Read the full review at:
http://www.live4metal.com/reviews-555.htm
---
Venomous Fingers
Ordained "Master of Neoclassical Guitar of the 2000's" by his peers, George Bellas has released his best and most impressive solo effort to date in 2003 with his latest album, Venomous Fingers. Bellas has produced an amazing collection of intensive, instrumental tracks that feature his masterful guitar work, as well as some surprisingly good keyboards and drums that are played (or sequenced, as the case may be) by Bellas as well. The surprises do not end there, however. Bellas reaches new heights on this album with his compositional depth and musical quality that rival his efforts with Kuprij on Extreme Measures. But the musical delight does not end there either, as Bellas also delves into some very tactful outside tonality to achieve the unique musical atmosphere that he has created on this awesome collection of guitar-centric, strictly instrumental compositions.


After paying homage to a list of the greatest neoclassical musicians of all time, Greek neoclassical guitar virtuoso Theodore Ziras hailed George Bellas at the climax of this list as "The Master of Neoclassical for the 2000's". On his 2003 solo release, Venomous Fingers, George Bellas answered that calling to prove why he has earned that type of recognition from his peers. Bellas has accomplished on this CD what many of his neoclassical predecessors have attempted and failed. Bellas has surpassed his first two solo releases with his third solo CD, Venomous Fingers, that is his most intensive solo musical experience provided to date. Not only is Bellas' fretwork edging his high, leading edge neoclassical standards forward, but the surprise on this album is that the consistency and caliber of his musical vision, compositional quality, and drive intensity have all excelled beyond his previous solo releases. I only hesitate to say it is his best effort to date because of the synergy he shared with Vitalij Kuprij on Extreme Measures which is one of the best neoclassical albums that was ever made. After listening to Venomous Fingers countless times since it arrived for review, I can only say that I have been stunned with amazement at Bellas' forward progress in his musicianship on this effort. And, despite these countless listenings, the music on this album seems to make more sense and grow in interest rather than becoming worn out with monotony because of the addictive complexities involved in the incredible guitar work and composition require some time for absorption, as well as some for contemplation.


So putting this amazement aside and taking a closer look at the guitar work on this album, fans of neoclassical guitar are in for a real treat on Venomous Fingers. Bellas has achieved a rare and precarious balancing in his phenomenal playing on this album between his mesmerizing fluidity, captivating aggression, and precise articulation of notes to impart and project emotion and feeling that contribute to the culmination and the definition of his jaw-dropping, eye-widening style. (And, as the title suggests, the emotion conveyed is somewhat venomous and ominous in nature, though compelling at that.) The precision and perfection in his playing on this CD is so flawless that it will be utterly disheartening to any aspiring guitarist. The mechanics in the sweeps Bellas applies on these compositions are so fluid and precise that it seems surreal to listen to them... and, there is no shortage of Bellas' patented sweep picking on this album either! But, where others have faultered in this regard, Bellas has managed to cleverly arrange the sweeps in the compositions in a constructive manner that enhances the compositional value rather than to fall into the common pitfall of monotonous oppression. Bellas has invented some new, refreshing progressions to mesh his arpeggiated sweeps into that keep the technique useful because the compositional content becomes the center of attention rather than the technique and mechanics that become subserviant to the musical vision. And, this is really what good music is supposed to be about anyway, musical expressionism that transcends the complex mechanics involved. There are very few instrumentalists that ever reach this plateau in their playing. But, this is one of the many reasons that Ziras credited Bellas as being not only a master, but as themaster of the current neoclassical age.


Newcomers to Venomous Fingers should expect a departure from Bellas album format that emerged from his first two solo albums. On his first two solo albums, Bellas came out of the gates from the get go with his most aggressive and impressive tracks to ensure that he didn't lose the attention of any A.D.D. sufferers. But, Bellas has evolved from this format to one that more closely resembles the Vitalij Kuprij album format that uses the first couple of tracks to build up tension and anticipation into the third track that provides the first in a series of bewildering hooks and punches. The resulting effect on the listener is a musical journey that builds in momentum and then satisfyingly sustains the intensity and gratification of the musical experience. The real joy in this CD is that after the initial build up, there are a number of excellent tracks that follow that curtail any premature denoument to the album.


The album opens with two tension-building arrangements, the venomous, serpentine track "Discovery" and the space transport odyssey track "Journey To The Stars" that define the feeling and mood of the CD, offering a fair indication of the direction and vision for the music that follows, though not yet reaching the climax of the album by any measure relative to what is to ensue. "Shedding Skin" kicks the effort into high gear with an onslaught of tasty neoclassical sweeps, mesmerizing, snake-charming patterns, quickly slithering, blistering runs, and hissing stretches that leave the listener in a state of bewildered paralysis from the subduing venom of Bellas masterful fret work that is tightly interwoven with the synchronized keyboard themes in a manner reminiscent of the intense Greg Howe / Vitalij Kuprij tracks on High Definition. "Shedding Skin" delivers the first in a series of stinging snipes that are to be inflicted on the listener on this epic journey through Bellas' snake pit of guitar fury. The fourth track, "Above And Beyond", redirects the uninhibited aggression of the previous track to a voyeuristic space-ish musical atmosphere that makes the listener feel as though they are being transported once again, perhaps in a doomed attempt to escape the haunting sting of the snakes on "Shedding Skin". "Lightspeed" finds the space journey hitting maximum warp with another relentless barrage of Bellas shredding guitar work that combines hypnotic sweeps, singeing themes, and blazing fast runs that deliver the second bite in his attack.


The album once again settles down to build some ominously foreboding tension with the tracks "Unearthed" and "The Son" that leave the listener with the uneasy feeling that a pit of dangerous vipers has just been unearthed. And, this feeling of impending conflict is perceived rightly so, because the following track "Adrenalin Rush" delivers another onslaught of viperish feeling shred that makes the listener feel like they are now making a mad dash through an unending pit surrounded on all sides by irritated adders that lash at the listener with every demonically serpentine sweep, desparingly descending run, and knashingly bending stretch that Bellas delivers on this track. And, so the album continues with Bellas sustaining his creative application of outside tonality to invent his vision of hopeless flight from the venomous serpents that spring from his finger tips until the album finally reaches its climax with the triumphantly inspiring track, "One Last Wish". Making a departure from the aggressive, sniping feel of the previous tracks that build to this climax, Bellas rescues the listener with the arrival of this new heroic element to the album that introduces the relieving end to the nightmarish journey, though this triumph is amazingly blended with the ominous, pernicious feel that was prevalent in the development of the album to this point. "One Last Wish" evokes memories of Jason Becker's epic guitar work on his definitive masterpiece, Perpetual Burn. All hell breaks loose on "Run For Cover" that finds the serpents now in a hasty, frenzied retreat, slithering for their lives as the heroic motif sets out to erraticate them with Bellas' relentlessly stinging, envenomed, punitive lashes from his guitar. The final tracks on the album wind the epic voyage down with some well-conceived relief from the intense journey that Bellas has taken the listener.


In summarizing the distinct musical atmosphere that Bellas has created on Venomous Fingers, it should be noted to fans of progressive, instrumental music that Bellas has made some impressive efforts with outside tonality to craft the unique venomous, serpentine feel on this album. It is exactly this added dimension to Bellas' musicality that makes his well-established neoclassical repertoire of guitar technique work well in a manner that is new and refreshing rather than becoming redundant with his previous works because he has applied it to some very inventive scales, patterns, and chordal sequences. Fans of the Derek Sherinian school of outside tonality are probably going to like the soundscape on this album, as are all fans of virtuoso neoclassical guitar.


Well, what more can be said? On the scale of "into it", I am "very into" Venomous Fingers. George Bellas gets two thumbs up and an ice rink full of hats for pulling off the hat-trick with this third solo shot between the posts and in the net. And, in comparison to his previous solo efforts, Venomous Fingers seems to have achieved a higher level of quality in the composition and musical cohesion making it a viable world class neoclassical effort. As a fan of guitar-centric neoclassical music, I found this album to be highly enjoyable, instrumentally intensive, and emotionally gratifying, landing the CD on the top shelf of my neoclassical collection. The only question that remains now, is: "What is next for George Bellas?" Can he improve on this effort and push forward and beyond? Only time will tell...
Read the full review at:
---
Venomous Fingers
I really don't understand why George Bellas doesn't seem to appeal to more metalheads. Have many even heard of this guy? And if so, have you actually heard any of his music? If not, you're missing something really special.

His previous cd, 'Mind over Matter' was truly phenominal - a cd full of staggering songs/compositions played with transcendental technique & feeling. The sort of cd you confidently believe can't be surpassed. So it was incredible & more than a little impressive to discover 'Venemous Fingers' is able to match and even surpass 'Mind over Matter'. 'Venemous Fingers' is an appreciable leap forward from, well pretty much everything really, imho!! I urge everyone who loves quality, technical, neoclassical metal, (or even just superbly crafted compositions, regardless of genre), to give this guy, and this cd in particular, a listen.

Right from the opening, Bellas chooses to exhibit his Paganini-like talent with poise, class and plenty of energy. The production is simply stunning, and more than that, is a work of art in itself! Crystall clear with plenty of bottom end/bass. Each instrument has this surreal clarity and separation, which all somehow combines synergistically. Very much in a fist-pumping, laugh out loud at the sheer genius of it sort-of-way...

The compositions themselves are mindbogglingly technical & earthy/human at the same time. Some feat, George. I'd like to nominate large parts of this cd for the 'grooviest music' awards. There's monsterously infectious grooves lurking everywhere on this cd, brilliant and memorable counterpoints to the lengthy guitar pyrotechnics. Want specifics? Check out these neck-snapping passages: 0:29; 3:35; 5:30 on 'Journey To The Stars' ; 0:55; 1:55 on 'Shedding Skin'; 3:11 on 'Light Speed'; 0:42 on 'Adrenalin Rush'; 5:16 on 'One Last Wish'; 3:40 on 'Time Warp'.

What about Bellas' actual guitar playing? Unparalleled, unrivalled, & unmatched.

Michael Angello may well be slightly faster, and quite probably has superior technical skills (I can't believe I can say this), but imho, Bellas is the Earth's preeminant guitarist. Sublime, seamless solos that set new standards for tone, feel and intensity. Jaw-dropping speed, virtuosity and creativity. 'Shedding Skin' is a perfect example. A towering monument of neo-classical perfection that induces equal amounts of joy and awe. The previous cd had a similar type of track, 'Fast and Furious' : very fast & technical and unbelievably infectious. Both 'Fast and Furious' & 'Shedding Skin' are an unintentional throwing down of the gauntlet by the astonishing Mr Bellas to the rest of the guitar monster fraternity.

I'm not just talking about the guitar solos here, but the whole package: guitar, composition strength, production, supporting instruments (kudos for the exemplary drum progamming), & energy/intensity, etc. Truly astonishing music. There's something immensly satisying about listening to (very) loud neo-classical metal played by someone who stands toe-to-toe with the Mozarts & Paganinis of this world.

As an wierd (and probably imagined) side effect, listening to this music seems to expand your intelligence/consciousness (I can use all the help I can get). Sounds ridiculous, I know, but there it is. Michael Angelo's cds have the same effect. Definitely towards the inspirational, positive end of the metal spectrum.

How good is George Bellas? Arguably head & shoulders in a field bristling with chops monsters: Michael Angelo, Rusty Cooley, Theo Zirus, Matt Mills, Joe Stump, Yngwie Malmsteen, Michael Romeo, David Valdes, German Schauss, etc etc.
Arguably, Bellas is the Roger Federer, Kelly Slater or Valentino Rossi of guitar (neo-classical/shred).

How good is 'Venemous Fingers'? The best guitar instrumental cd I've heard & in the top 5 for favorite metal cds.
Read the full review at:
http://www.metal-archives.com/review.php?id=42214#114574
---
Venomous Fingers
The world of instrumental (guitar) music is a small one. Last week I reviewed Tom Hess' Opus 2 and this week it's his ex- teacher George Bellas here. Though George's name may also be known for his teaching or for his music educational softwares, I think it's best known for his work with keyboard virtuoso Vitalij Kuprij in Ring of Fire or for his participation in another progressive rock project Magellan. UFO fans may also remember him playing in the UFO side-project Moggway. This time it's a solo record and the music is exactly what's you'd expect from Bellas: progressive instrumental rock music with classical touches.

George handled all the instruments and I'm stunned by his performance on the guitars and the keyboards and also the production. The Bellas' guitar sound (and approach) is probably closest to the early Malmsteen and MacAlpine sound and brilliance of the keyboard tracks and the diversity of the sounds used makes me compare his music to Dream Theater's. I knew he was a great musician but what stroke me the most were the drums. I have never heard drums programmed so well before. When it comes to progressive rock, it's extremely hard to record programmed drums because of the many tempo changes and the complexity of the drum tracks. Most of the times programmed drums fail to live up to the complexity of the music. Well, definitely not here! Though the kick and snare sounds are a little too plastic sometimes, the drum tracks are simply stunning, I can't help enjoying them and I'm scared to imagine how much time and fuss it took to work on them till they ended up being as precise, complex, and diverse as they got.

My personal favorites were the more than 11- minute-long "Journey To The Stars" that along with the opening "Discovery" serving as an intro to "Journey..." sums pretty much up what George's music and the Bellas-sound are all about. I also loved "Lightspeed" that - as its title suggests - is pretty much like early, very fast Malmsteen, not to mention the widely-used harpsichord keyboard sound that is almost compulsory when it comes to neoclassical instrumental rock. Out of the shorter tracks the classical- flavored, guitar-only "Symphonia I and II" impressed me the most, serving a little as intros to "One Last Wish", a slow, memorable ballad. One can't help recognizing how much planning and thinking were put into the album with songs leading into each other, not only by simple fade-through between tracks but by musical ideas, themes, sounds, and moods flowing through the album leaving no gaps between tracks. Though the album is not promoted as a concept album one could easily listen to it as one. Anybody listening to this album must be deaf or a complete dilettante not to recognize the amount and quality of work put into it. Making perfect use of his own studio, experience, and creativity to show his own world of music, George Bellas proved he is among the best progressive musicians of our times.
Read the full review at:
http://www.rockunited.com/reviews2004_1_5.htm
---
Venomous Fingers
George Bellas is the name of an excellent guitarplayer that already recorded his first solo album (Turn of the Millennium) way back in 1996 on Shrapnel Records (Mike Varney). Shortly after signing to Shrapnel Records, George also joined UFO that was called MOGGWAY that days because of un-resolvable reasons/problems. George also recorded albums with: John West, Audiodrome, Ring of Fire, Magellan and lots more...

All the songs on this CD are neo-classical and are in the vein of guitarplayers like: Yngwie Malmsteen, Jason Becker, Tony MacAlpine. Some songs contain breaks that even remind me to Ron Jarzombek's "Spastic Ink" album. I love this album, great compositions, excellent production & very nice designed booklet. I hope to see this guy "live" sometime...
Read the full review at:
http://www.hardlifepromotion.nl/
---
Venomous Fingers
George Bellas returns with "Venomous Fingers", his 3rd solo release and his 1st for Lion Music. Following stints with Artension, Mogg/Way and Ring Of Fire, Bellas displays his love for classical music and incorporates shred metal with enough refinement and feel to make this release truly enjoyable. There is a certain cosmic feel to the appropriately titled "Journey To The Stars". This particular track reminds me of keyboardist Jean-Michel Jarre's "Rendez-Vous" release from the mid 1980's. (An instrumental masterpiece).

"Shredding Skin" is a definite nod towards old-school Shrapnel-styled shred guitar heroics. The spacey feel returns on "Above and Beyond" which is another beautifully crafted composition.

"Venomous Fingers" possesses a very warm feel throughout the disc, especially on the space metal type tracks. "One Last Wish" could easily have been a Pink Floyd instrumental track in feel.

"Venomous Fingers" jumps back and forth between shred and subdued, a nice mixture of textures, styles and moods. Fans of Steve Vai who are not familiar with Bellas' work would do well to check this CD out.
Read the full review at:
http://www.1heavymetal.com/CDReviews/December2003/georgebellas.htm
---
Venomous Fingers
We definitely feature alot of bands from Finnish labels. I am fortunate enough to be taken care of well by the labels from one of metal's best scenes overseas. George Bellas releases his latest album 'Venomous Fingers' via Lion Music. The title of the album gives you a visual of what to expect from this album. In a nutshell, this guy is a wizard on the guitar. This album may not appeal to a mainstream crowd due to its instrumental nature, but musicians will definitely appreciate Bellas' technique. Compositions are technical with alot of flash and emphasis on the guitarwork naturally. Bellas is extremely fast and makes my fingers ache just listening to him. So how is the music overall you might ask? It's good too. Maybe a little to hard for some to understand, but George really paints a vison on some of these tracks such as the 2 part 'Symphonia' and the frantic nature of the appropriately titled 'Adrenalin Rush'. Bellas handles all guitar, keyboards, and Bass and I believe was involved in the drum work as well although not credited. This album is of high quality and see's Bellas showing why he has the respect he does.

Overall, A very solid effort from a master musician. George Bellas has it in all areas, songwriting, playing everything, and total effect. This disc will appeal to the technical crowd more than the casual listener due to its intense instrumental and technical nature. It's amazing how far guitar playing has come and Bellas is one of the reasons why.
Read the full review at:
http://rockindude.homestead.com/reviews209.html

---
Venomous Fingers
George Bellas third solo CD release amply titled "Venomous Fingers," is a tour deforce of neoclassical and progressice guitar shredding. Having played and recorded with the likes of Mogg/Way, Magellan, Ring of Fire, Vitalij Kuprij and John West, George has built a reputation as a solid guitar player. His long list of influences include J.S.Bach, L.V.Beethoven, Franz Liszt, Paganini, Debussey, Walter Piston, Ted Greene, Robin Trower, Montrose, Van Halen, Michael Schenker, Dream Theater, Magellan, Yngwie Malmsteen, Tony MacAlpine and Jason Becker.

The CD "Venomous Fingers," features 15 instrumental tracks produced by George who handles all guitars, bass and keyboards. There are plenty of over the top shredders who lack insight into melody and phrasing. George is definitely not one of these players; his taste for converging neoclassical and progressive styles of music is exemplified in this release. He has a keen sense for melody and adds musical dynamics by incorporating counterpoint, odd meters and orchestral textures to his songs.

My first thoughts listening to this CD, were of Yngwie Malmsteen, thankfully though George (who has strong neo-classical influecnces) brings more musically to the table.

Personal Favorites: Journey To The Stars – Mayhem

Bottom Line: This release will strictly appeal to instrumental and fans of guitar shredding. Running time is 55:39, so there is almost an hour of quality tracks here.
Read the full review at:
http://www.hardrockhaven.net/reviews/cdreviews/venomousfingers.php
---
Venomous Fingers
I have to confess that on the first run through of George Bellas' Venomous Fingers, things did not bode well for this review. However after much perserverance I can reveal that this album was certainly worth the effort. Steeped in the Neo-Classical ProgMetal market, George Bellas offers up many enthralling guitar instrumentals. My initially dismissive thoughts probably came from a lack of any real analysis of the tracks and a great deal of bias. Merely lumping this album within a category I confess not to listen to in any great depth. And at the end of the day, much great music is dimissed merely by a closed mind. You just have to look at the general view of Prog to know this!

Venomous Fingers is pretty much all attributed to George Bellas, as not only has he written and produce the material, he also plays all of the guitar parts, as well as the bass and keyboards. And as no other musicians are credited in the sleeve notes, we can only assume that the drum arrangements and programming are down to him as well. George Bellas credits many classical composers within his list of influences and this is evident throughout the vast majority of the material to be found here. Some of the tracks reminding me of intricate arrangements for a stringed quartet, whilst others brought some of Liszt's more frenetic pieces to mind.

So as I started the first run through of Venomous Fingers, my initial thoughts were, wow this guy is impressive and I would certainly argue the case that it would be impossible not be impressed by Bellas' mastery of the fretboard, just a little difficult to maintain this awe, for almost an hour. Musically this is an intense and note dense album, with numerous guitar parts being used to make up each of the tracks. This, for me, proved to be one of the drawbacks of the album as many of the parts were overly rich and saturated in harmonies.

As with most instrumental albums a track by track summary proves to be slightly more difficult, so the following are some of the pieces selected by me as being worthy of greater note. Certainly the track that says it all is Shedding Skin, not only is it played at a million miles an hour, but the accuracy of playing is beyond words. No holds barred as we are 'swept' and 'shredded' from the early harpsichord sounds to end chord crunch - brings a smile to admiration everytime. This is followed by Above and Beyond, with its sampled voices and gentle melodic guitar, slowly rising through an ever increasing melange of layered guitar parts - this track being the one which most helped put an early perspective on the music. Journey To The Stars, for its epic qualities. Also Timewarp, the all too brief Unearthed, the quaint Forever and the charming, delicate and oddly titled Mayhem.

Personally I would have preffered less pyrotechnics and greater development of those more delicate moments. But I cannot take away the dexterity, speed and accuracy of the guitar playing displayed on this album, which is a wonder to behold. Fans of Yngwie Malmsteen, and of the Neo-Classical guitar style should certainly check-out this album.
Read the full review at:
http://www.lionmusic.com/Reviews/reviewsBellas.htm
---
Venomous Fingers
George Bellas is a neo-classical guitar player and mostly sells educational CD-ROMs on his website. He released already two instrumental albums on Shrapnel Records, played guitar on CDs of other artists and just released his new instrumental work Venomous Fingers. To make a long story short, this is only aimed at those who are interested in the techniques. Bellas is a gifted musician, but if you made me listen to him beside, for instance, Vinnie Moore and Yngwie Malmsteen, I couldn't say who plays what. Come on, wanna-be pro guitar players, shake your heads about my ignorance, but then you wouldn't be able to name the main differences of the three classical strands of science fiction as depicted by Clarke, Asimov and Heinlein.

Anyway, I prefer Bellas for instance when he is playing on more straight music, as he did on Magellan's Hundred Year Flood, but what we get here is really not my thing. Apart from my personal opinion, this album is quite long with 15 tracks, half of which are short interludes, but Bellas shows that he can become also quite sprawling with the eleven minutes long Journey To The Stars.
Read the full review at:
http://www.disagreement.net/reviews/georgebellas_venomousfingers.html
---
Venomous Fingers
To me, it is been a quite long time since I checked out George Bellas' music for the first time. His first album, "Turn of New Millenium" released from Shrapnel Records was a kind of new neo-classical/prog metal sensation for me. After several years went by, now I got his brand-new cd, "Venomous Fingers". This albums' title seem to sum up what George Bellas has been striving for. Surprisingly, this is recorded and performed by almost George himself. However, it sounds quite full and really energetic neo-classical burning instrumental. Astonishingly, this album contains all 15 instrumental tracks. George Bellas puts his soul and energy into his neo-classical metal music from the beginning. Since he released his solo album, I have heard that he also had been helping out for his Shrapnel label mates like Vitalij Kuprij and Mogg/Way along his solo projects. I assume that the reason why he released a new album from Lion Music is that he had already left Shrapnel Records, due to his decision.

Anyway, Venomous Fingers feature the music that die-hard neo-classical prog power metal fans would love too. Of course, the epicenter of his music is shred and fast guitar performance of George Bellas. Astonishingly, very fast fingerings and picking are all over the place. At the same time, he arranged uniquely odd-times and frequent tempo changes with orchestrated keyboard sounds. Basically, Venomous Fingers would be a continuation of what he had done on Turn of New Millenium, but more solid and controled. If other guest musicians helped out for this album, Venomous Fingers would sound much different. Nevertheless, George handled everything in detail to keep neo-classical flavored metal music alive and burning enough.

Venomous Fingers is a must item for shred guitar fans who also love odd-times and tempo changes with keyboard orchestration.
Read the full review at:
http://www.hamanaka.com/pilgrim2/progmetal/bpage.htm
---
Venomous Fingers
Guitarist George Bellas has had a series of solo albums since the mid-90's and also appeared on the Mogg/Way albums. He has a fast neo-classical style, which may not to everyone's tastes as guitarists' albums are an acquired taste. It certainly has its moments like the whirlwind soloing on 'Adrenalin Rush' with some nifty keyboards added by George as well. 'Lightspeed' is possibly the fastest soloing I've heard on an album and again its rounded out with keys. Lovely piece of classical music on 'Forever' that breaks the album up nicely and the same goes for 'Mayhem' with I assume programmed vocals as no vocalist is credited on the inlay sleeve.

To be honest it can get a bit much for a non-muso like myself but I listen with awe at his playing and the more overtly classical pieces deserve a listen. An undoubted talent and a fine showcase can be found on 'Venomous Fingers'.
Read the full review at:
http://www.getreadytorock.com/reviews/george_bellas.htm
---
Venomous Fingers
Faster than many and more melodic than many who are fast, George Bellas gives a taste of neoclassical ecstasy with tracks such as "Journey To The Stars," "Above and Beyond" and especially "Forever." (His "Symphonia I" and "Symphonia II" may best get at what he's all about.) Unlike some gents who occupy the same space in the firmament of rock guitar players Bellas does his best not to let chops eclipse songwriting. That said, there are one or two tracks that here that don't make it around the bend to classic status, although there's nothing that should keep you away from Bellas forever.
Read the full review at:
http://www.ytsejam.com/modules.php?name=Reviews&rop=showcontent&id=456
---
Venomous Fingers
I have always loved George's work from back in the days I first heard of him on Shrapnel Records back in '98 with "Mind Over Matter" and "Extreme Measures" with Vitalij Kuprij after that. George is an amazing Neo-Classical shredder in the likes of Malmsteen but not as clonish as maybe Joe Stump. Just alot of Classical influence and "Venomous Fingers" actually shows George doing everything himself this time around as far as music and all the compositioning. He did a very splendid job and is reminiscent of alot of work that MacAlpine and Vitalij Kuprij do in a sense; ironically, all these people have worked with one another on one occasion or so.

"Venomous Fingers" is 15 tracks of some very emotional songwriting; not the "in-your-face" approach we are usually accustomed to from George but another side of him showing the tamed animal. It doesn't stay caged for long! "Shedding Skin" brings back those fine memories of "Neo-Classical Mayhem"; serious timing structures on these songs and the techniques this guy uses; all the weapons and tactics he knows are used on this release and you can't forget about some of those really catchy rhythms; like Stump, Bellas creates some really emphatic and memorable rhythms. Nothing but the best from George Bellas; all his releases are very consistent and all his fans and people who love Neo-Classical fusion/Metal, will truly enjoy this release.
Read the full review at:
http://community-2.webtv.net/fretsaxesriffs/FAROUT/
---
Venomous Fingers
lved in the first excellent Mogg/Way release and also handled all guitar parts (as well as composition) on the impressive second Ring Of Fire album 'The Oracle'. He has also done time with Royal Hunt / Artension vocalist John West so he is no stranger to working in a band environment.

Stylistically Venomous Fingers continues the trilogy started with Turn Of The Millenium and Mind Over Matter, that is its full of complex progressive traits, advanced guitar technqiues. Its has a bit more of a neo-classical feel to it than Bellas' previous two solo albums. If you are not a fan of intense high octane playing then this is probably not up your avenue. But, if you partial to fretboard mastery at blistering speeds you will find a lot to enjoy on Venomous Fingers.

The album is split between short 'guitar orchestral' type pieces with the guitars providing all the harmonies and counterpoints, and then there is the long (and some are long - Journey To The Stars is 11 minutes!) and more band orientated workouts. Bellas certainly has command over the instrument and his compositional style is home to very complex structures....many of which it must be said do get very intense. Unfortunately there are not many places in the longer tracks that show a graspable melody (ala Satriani) that allows the more general listener to really focus on. Instead its more a barrage of arpeggios, super slick sweep picked patterns and ventures through an assortment of scales.

I found myself being drawn to the shorter tracks that do display much more melody. Forever is a very tasteful classical piece (minus guitar!) that I would love to heard built on. Opener Discovery has an almost Yngwie type unaccompanied feel and has a nice blend of guitar work. But for the most part I found it quite difficult to distinguish one track from the next.

I am sure the army of Bellas' instrumental works will lap Venomous Fingers up as there is a lot of good, but sadly to these ears it tends to lack a little purpose but does showcase Bellas' phenomenal chops.

Hot Spots: Discovery, Symphonia 1, Symphonia 2, Forever.
Read the full review at:
http://www.virtuosityone.com/bellasvenomous.htm
---
Venomous Fingers
First I have to admit I hate these kind of albums. Just solos all and everywhere, often played in high speed without feeling.
After I listened to this for a while I started to feel a lot. Wow, this is good, really good! Maybe the best instrumental album I've heard in years. George who's been playing with Ufo and Ring of Fire make fantastic music, and rally classy arrangements, in someway reminding me of Mike Oldfileds -Tubular Bells-! If you're only going to buy one instrumental album, maybe this is the one...
Read the full review at:
http://user.tninet.se/~gyc835t/Recmonth3.htm
---
Venomous Fingers
Venomous Fingers is the title of the first release on the Lion Music label for George Bellas. Prior to this, George has quite a formidable résumé to his musical credit. In addition to his solo career with Shrapnel Records which featured the albums Turn Of The Millennium (1997) and Mind Over Matter (1998) , he has played in Ring Of Fire (former Malmsteen vocalist Mark Boal's band, which also featured keyboardist virtuoso Vitalij Kuprij), contributed to playing and writing for an album by current Royal Hunt vocalist John West, playing on Magellan's Hundred Year Flood and also was to be the guitarist for UFO (which unfortunately couldn't use the name due to legal reasons, so they went under Mogg/Way) He also has a vocal band called Audiodrome. On top of all of this, he has been developing musical software entitled Maestro. His guitar style is firmly rooted in the neoclassical styling, and this is in ample evidence on this recording.

This album is all George Bellas: guitars, bass, keyboards, and the drums sound as if they are played with a computer. The album is an excellent workout in very fluid neoclassical guitar soloing, and the music backing it is rich and colorful. It never really gets stuck in one place musically, and flows very beautifully from one track to the next. The tracks range from the long epic arrangements such as the 11 minute "Journey To The Stars", to very short interludes such as Symphonia I and II, that connect the pieces throughout the album. There are aggressive pieces on the album such as "Run For Cover", but also somber and dreamy pieces such as "Mayhem" (interesting title for a piece like this I must say here…)

While a comparison to Malmsteen is more than fair here, George seems to exhibit a much better sense of melody in his playing and arrangements. If you are a student of guitar, or simply just love the neoclassical styling in lead guitar playing with some rich and colorful arrangements beneath it, then this album is for you!
Read the full review at:
http://www.progressiveears.com/asp/reviews.asp?albumID=2471&bhcp=1

---
Venomous Fingers
Legendary US Guitarist releases neoclassical masterpiece. George Bellas is known from band such a Ring of Fire and Mogg/Way (ex UFO). On Venomous Fingers, George has finally been able to develop his own compositions into a neoclassical masterpiece.
Read the full review at:
http://www.fusion3.com/works/lmc083/
---
Venomous Fingers
Jag har länge sett Yngwie Malmsteen som en av de snabbaste gitarristerna någonsin, men jag börjar efter att ha hört denna platta tveka starkt på min tidigare ståndpunkt. George Bellas är killen som fått blodiga fingrar efter att ha nött skalor in absurdum sedan sju års ålder. Vi är nu framme vid år 2003, och han har förutom hunnit jobba som lärare på "Prodigy's school of music" (som tonåring) och gett ut en rad olika instruktionsvideos och musikprogram till datorn, även jobbat ihop med band som Ring of fire och John West. Utöver detta har han givetvis också gett ut ett par soloplattor innan denna, Venomous fingers, skivan där herren sköter alla instrument själv utom trummor.

Femton låtar utav fullständig gitarronani väntar, och under denna speltid har han nog hunnit spela varenda skala som finns tiotusen gånger om. Det är ingen fråga om att spela njutningsbara melodier, utan här öser vi istället på i alla skalor som finns i trehundra knyck. Ja, han är förmodligen en av de bästa gitarristerna någonsin, men är han tvungen att visa det en hel skiva igenom? Det kastas inte helt oväntat loss med någon introliknande sak vid namn "Discovery" som "konstigt" nog innehåller skalor i mängder, och denna låter mer som en uppvärmningsövning än en låt. Därefter kommer den igång på riktigt med skivans längsta låt "Journey to the stars" där George åtminstone kommer i närheten utav att få en låtstruktur. Det finns givetvis lite mer rogivande låtar som "Above and beyond", och jag tror denna skiva hade mått bra av lite fler sådana här låtar. Tror inte jag behöver gå igenom varje låt på skivan, ni fattar nog redan vad denna kille sysslar med.

Är du en gitarrfantast kan ett köp vara rimligt och förståeligt, men för er som är ute efter strukturerad musik med melodier bör kolla åt ett annat håll. Detta är inget för de farträdda.
Read the full review at:
http://www.metalheart.se/asp/recension.asp?ID=974
---
Venomous Fingers
For lovers of ultra fast guitars played with amazing musicianship George Bellas is like a constant orgasm. Here we have a guy with a really good guitar sound that reminds me of a mix of Yngwie Malmsteen, Greg Howe and Tony Macalpine. Here is a virtuoso that is not afraid of showing his chops and shred you to pieces through fifteen tracks that are contained on this album. Bellas also plays keyboards and bass on this album embelishing with multiple arrangements and chord progressions each of the tracks. There is a lot of neoclassical metal in the music and also a lot of fusion in many of the guitar lines. Bellas delivers each compositions with a majestic feeling showing at each moment how well he plays his guitar and also his skills as a composer. There are some female vocals in some parts embellishing with melodies some parts that need a majestic atmosphere. I recommend this album to any music lover that likes great musicianship and good arrangements.
Read the full review at:
http://www.musicextreme.com/index2.htm
---
Venomous Fingers
Chiariamolo subito: questo disco è inutile.
E' inutile scrivere quindici brani per mostrare quanto si può andar veloci sul manico della chitarra. Non c'è una melodia, un riff, un passaggio che riesca a rimanere in testa, solo tantissime note, sparate a velocità impossibili. La tecnica certo non manca a Bellas, ma saper suonare bene non vuol dire per forza saper scrivere buone canzoni. E di certo scrivere buone canzoni non coincide con lo stendere brani che sono solo sequenze di accordi su cui Bellas si produce in assoli, sempre e comunque velocissimi.

"Journey To The Stars" apre con uno sweep picking esagerato e stucchevole; "Shedding Skin" si riferisce anche troppo alle sonorità Stratovarius; "The Son" è forse l'unica traccia che riesce ad avere un senso o perlomeno una struttura evidente ed una melodia. Da qualunque parte lo si giri, questo è un disco trascurato, è evidente che chi ci ha lavorato non ha messo molto impegno, o non ne ha avuto il tempo o i mezzi. Forse è meglio pensarla così e sperare che in un altro contesto Bellas possa offrire ben altro.

Da cosa si legge la trascuratezza? Be', dalla copertina, per esempio, che sembra il lavoro di un bambino che sta giocando col Photoshop. Una mano esce da quello che sembra essere un lago, contorniata da chitarre e da una sveglia. Per favore, lasciamo stare la scritta del titolo. Si capisce anche dalla registrazione: la batteria è terribile, ha un suono estremamente finto, si sente da lontano un miglio che è campionata nel peggiore dei modi. L'apoteosi si ha però nel libretto: Bellas elenca la sua strumentazione e sbaglia a scrivere la marca "Seymour Duncan", perdendo per strada la Y.

In definitiva il problema sembra essere più la trascuratezza del tutto piuttosto che la mancanza di capacità, visto che Bellas è uno che sa come mettere le mani sul suo strumento, ed anche bene.

Speriamo in un prossimo disco più curato e con qualche melodia in più oltre gli assoli
Read the full review at:
http://www.hmportal.it/modules.php?name=Reviews&rop=showcontent&id=2250
---
Mind Over Matter
Mind Over Matter is George Bellas' second Shrapnel release, and finds the guitarist perfecting his neo-classical approach, while evoking shades of Jason Becker in places. Bellas' latest effort leads the way for a new breed of neo-classical guitar players. With a solid resume and exceptional skill as a guitarist, George Bellas will amaze even the most accomplished musician. When listening to Mind Over Matter, be prepared for an aural assault as Bellas shows why this shred monster is considered one of the fastest players around. Instrumental Guitar (Electric (Heavy)/Neo-Classical Metal/Shred), total running time, 71:50
Read the full review at:
http://www.guitar9.com/mindovermatter.html
---
Venomous Fingers
Holy Shit! Venomous Fingers is the greatest guitar CD of all time!! It is so deep and there is so much more to the music than only guitar (unlike a lot of other guitar CDs). I truly believe (without exaggeration or bias) your new CD to be one of the greatest treasures of the Human Race! 2,000 years from now this music will endure!

Tom Hess
---
Venomous Fingers
Venomous Fingers surpassed my wildest expectations your playing is so incredibly fluid that it defies explanation!! I was so impressed by every single tune on the album. The level of playing surpasses anything out there at the moment I cant think of any player that can possibly play as well as you. The vibrato, picking technique sweeping picking pedal point arrangement, composition everything is so strong and well articulated. I am encouraging all my students to purchase Venomous Fingers if they want to hear the best Neoclassical classical guitar playing around.

Matt (Matthew Mills)
---
Planetary Alignment
I got George Bellas latest instrumental CD, Planetary Alignment today. All I can say is holy shit! He is in a league of his own. My mentor Tom Hess has said that George is the greatest guitarist of this century. He's 100% correct. The record is loaded with odd time grooves and interesting melodies. It is definitely one of the most prgressive instrumental records I have ever heard. If you like progressive instrumental stuff you will love it. Not recommended for the faint of heart though!
Paul Tauterouff
http://www.myspace.com/PaulTauterouff
---
Album Catalog
This soulful and intelligent virtuoso is one of the most respected and talked about guitarists around. Sporting a very clean and very fast technique, his music features a lot of odd meters, incredible playing that serves the songs very well and excellent production values. George also teaches guitar and sells his own guitar related software. Check out the videos of his playing on his site, especially the very nice "slow blues".
Read the full review at:
http://www.guitarist.info/bellas.htm
---
Comments from Fans
George

I was just thinkin that while listening to the cd it sounds a lot more like your first cd, not to say it sounds the same but i mean the songs are all in a similar style. I gotta say though my favorite song is shedding skin, its insane the cd hasnt left my cd player since i got it and its not likley to in the near future, i am telling everyone and anyone to get it.

Thanks again for an amazing cd, you make me wanna keep playing. Some day i might have a tiny amount of your chops.
Ray
---
George,

Just a few words of thanks...I had been playing guitar for almost 20 years and had quit playing for almost a year do to frustration and lack of "direction". I have your "mind over Matter" disc and put it on....WoW that made me remember why I played in the first place. I will be ordering your courses (all of them) one at a time because I am like the tin man and need some oil...your music is certainly fuel for motivation.

Thanks.....it's all about the music !

Rick Hulbirt
---
Hi George,

I just got your new album "venomous fingers" this morning and i just thought i would let you know it is amazing!!! Well worth that wait. I hope it does well for you.

Ray
---
Hi George,
I, Just wanted to tell your new CD gave me a brain aneurysm, I think the sixth finger does exist on your left hand. You're beyond this planet you can not be possibly of this earth or life form. Your sweeps are faster then your scales. I think you were genetically engineered in the lab!!!

You are the best,
Carlo
---
Your a six fingered mutant! I just got your cd today George Ive only had a chance to listen to it once, but upon first listen it really is an impressive cd. My hats off to you! I'm sure I will get alot of enjoyment and many more listens out of it. Thanks!

Steve
---
George!

Venomous Fingers is truly a masterpiece. Congratulations! I have been listening to it continuously to it for the past week.
It is full of enchanting melodies, complex rythms, odd-time signatures and out of this world playing. Your playing is better than ever! and your sound is just awesome! I love the textures you created using pads and synth voices. This record has been very refreshing and inspirational for me after years of not listening to anything new from this musical style. In fact I really dont buy any of the new stuff from this genre anymore, things have gotten so bad I think it would even be damaging to listen to.

Compared to Turn of the Millenium, I hear a lot more passion and emotion on this record both in your playing and your composition, sometimes very dramatic and sometimes magical with a lot more classical influence.

Thank you for making such great music.

Sincerely,
Javier Leal
---
Hi Maestro,
I've bought your Venomous finger CD 2 days ago....supreme!!! Absolutely cool! there are some great phrases in there. Surely one of my favorite top 10 albums.
take care,
Fab
---
Hi My Friend,

Before xmas I got you third solo album trough Lion Records. I must say that I really enjoyed it and I've been spending a lot time, listening very carefully trough every composition. Shedding Skin is probably the most sick, in a positive way, neoclassical composition I've ever heard! I love your improvisation solo section there and I think you just keep getting better. Well, I think you sound more fluid than ever before actually. Other compositions that catched my ears was Journey to the Stars, Above and Beyond, Lightspeed and Timewarp.

Journey to the Stars reminds me a little bit of Turn of the Millenium in it's structure. Very cool odd time verse and the improvised solo parts is really awsome!! In Above and Beyond I can really hear the emotional feling of your playing. And I love the part where the drums and bass plays unison hits while the guitars does some really nice bending notes over. In Lightspeed I love the structure of the different chord changes on the verses. It really is very new and fresh sounding ideas in the neoclassical composing. Blazing solo in this song too! Timewarp, the first thing I tought when I heard this track was.. What the heck is the time signature here? And what exactly is it? In the verses..
Overall, a excellent album which in my opinion really stands out from all the other intrumental guitar releases today. I know something unike was going to come from you when it was finaly released and I was right.
Regards Jarle H. Olsen
---
Congratulations for your new album "venomous fingers" this is amazing!!! I love your neoclassical vision!!! but your old stuff (2 previous cd) is very dificult to buy in europe!!

Do you think that Lion Music will publish MIND OVER MATTER or TURN OF THE MILLENNIUM in europe??

And will you make a CD with vocals in the future?, A neoclassical project band with your own vision? A band in the vein of Ring of Fire (THE ORACLE" is 'MASTER OPUS' but you not played in the tour) (sniff)!!!

THANKS!!!!
---
HELLO, MAESTRO, HAIL!
I AM A HEAVY METAL FAN AND YOU ARE ONE OF MY FAVORITE GUITAR PLAYERS!I HAVE AND ADORE ALL OF YOUR WORKS!THE LAST ONES,VENOMOUS FINGERS AND THE ORACLE ARE FANTASTIC!

I AM ALSO WRITING IN A SMALL INDEPENDENT GREEK METAL FANZINE AND I WANT TO ASK IF IT'S OK TO SEND YOU SOME QUESTIONS FOR A SMALL INTERVIEW!OF COURCE I WILL SEND YOU A COPY OF THE FANZINE WHEN IT WILL BE PUBLISHED( ISSUE 21-APPROXIMATELY ON FIRST DAYS OF MAY)!

IT WILL BE A DREAM COME TRUE FOR ME,TO TAKE AN INTERVIEW FROM ONE OF MY FAVORITE GUITAR PLAYERS!

THAT IS ALL I HAD TO SAY FOR THE MOMENT!IF IT'S OK WITH YOU ,EMAIL ME BACK TO SEND YOU THE QUESTIONS!I AM LOOKING FORWARD TO HEARING FROM YOU,MAESTRO!

I WISH SOU ALL THE BEST!

GEORGE KOUROUKLARIS
---
Hello George,

At first congratulations with your new cd "Venomous Fingers"....great playing !!! Shred with FEEL !!!

Thanks !

Greetings,

Robbert Hanenberg
---
Maestro Bellas,

I dont know if you remember me or not ?....however, I purchased your lessons (all 12 of them) to get motivated and playing again. I just wanted to give you an update on my progress. After 3 months of your lessons I am playing the best I have in my life. Its taken dedication and some serious elbow greese, but I am thus far very pleased with the results. Hats of to you George...couldnt have done it without your help. Now 9 more months to go....(ouch).

Thanks for your time George you Rock !!!

Rick Hulbirt

Oh...good job with Venomous Fingers
---
Hello George,

I want to say to you one simple thing, that your playing is so incredible!!!
i've got your last album and there are so many amazing parts by guitars that show your personality and music ideas! Vitalij sent me also a copy of his album also if i bought it as soon as it was out and in your playing is exceptional i have no words! there is a section of sweeps so amazing and i'm trying to tab it can you tell me some advice? the time is 5:04 and the fundamental notes are ----13---12---13---14---16---17---16---14---13---12--- but the other that creates the arpeggios are so fast! anyway if you have time no problems i know that the question is absurd!

Anyway congratulations again for your amazing playing and thanks for your music!

take care,
Francesco Fareri
---
Dear George Bellas.

My name is Boudewijn de Koning and I'm a guitarplayer from the Netherlands. I often listen to your music and I really like your way of handling neoclassical music. I listened to your cd Venomous Fingers, totally blown away by it...You are a true wizzard.

Greetings from Holland,

- Boudewijn de Koning
---
Hey George,

I just got my package from Vitalij and I have been listening to his new CD all day. "Forward and Beyond" is by far the most exciting song on the record, thanks to your playing. Your playing is awesome as always, and that song is so full of melody and emotion. It is very inspiring hearing you play along with Vitalij again.

Wish you all the best,
Javier Leal
---
Mr. Bellas -

I recently stumbled upon your works. you are a genius. i love the guitar intro on your website. could you tell what song that is from. its beautiful. it's like a symphony of guitars. take care and keep writing amazing tunes.

- Mike
---
Hey George,
I just heard your new CD today and it's unbelievable how you can play a guitar. My favorite tune was Mayhem. By the way, I am a huge JS Bach fan too. Always loved harpsichord as well. Congratulations man you're a genius.

- Kim