Planetary Alignment
Track Descriptions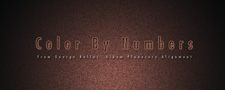 Color By Numbers
This song was the start of creating numerous rhythmic motives and then adding notes (color) to the motives. This method was then used for the entire album. This song contains many improvised guitar solos and has some nice dynamic contrast between the various sections.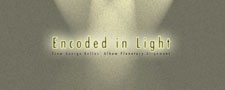 Encoded In Light
This song's concept was inspired by the idea of photons and what type of information can presently, and may in the future, be sent through this fastest known particle to man. We are currently using light to transmit sights and sounds, but perhaps in the future an entire DNA strand.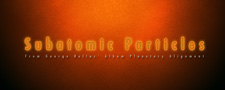 Subatomic Particles
This song's concept was inspired by the smallest bits of matter known to mankind. Everything we know of in the universe contains these essential, tiny building blocks of matter. What is keeping it all together, and why isn't it all flying apart like the large objects in the universe?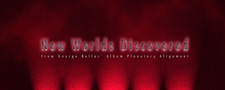 New Worlds Discovered
This song's concept was inspired by the thought of discovering new worlds inhabited by intellegent beings. The fact that there are billions of other galaxies which harbor their own countless planets makes it seem that if we are the only ones in the universe that there is a lot of wasted space out there. Thanks Carl...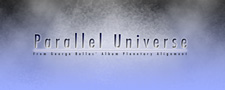 Parallel Universe
This song's concept was inspired by the idea that our known universe is one of many that are differentiated by unique actions we all choose to make. These implications are supported by factual astronomical observations.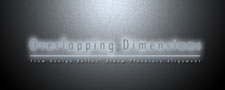 Overlapping Dimensions
This song's concept was inspired by the fact that scientists are finding evidence of extraterrestrial presence in higher dimensions all around us, even overlapping our immediate environment, the Physical Universe. The idea is that our real being exists in a higher dimension and interacts with the visible one we know of.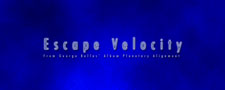 Escape Velocity
This song's concept was inspired by the amount of energy that is required to escape an object's gravitational force. The amount of velocity required to leave Earth is much less than one would need to escape the force of much larger objects, and ultimately no velocity that can escape a black hole.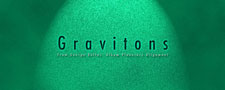 Gravitons
This song's inspiration is drawn from the particles that carry the gravitational force. Gravitons are supposedly massless particles, which would travel only at the speed of light. When these particles were intercepted, and re-exchanged, gravity would be the intended result. A Graviton is a Boson particle and is theorized to interact with Quarks and Leptons.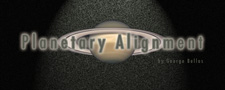 Planetary Alignment
If several planets are orbiting the sun at known speeds and current positions, how many years will it be before those planets are perfectly aligned and what effects will it have? Will the magnetic and gravitational forces be so strong as to create floods, earthquakes and other catastrophes? The next planetary alignment is expected to occur in the year 2438.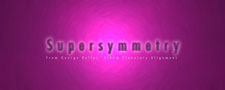 Supersymmetry
This song's concept was inspired by the mathematical symmetry relating to bosons and femions. AKA an attempt of a Unified Field Theory using acceleration in place of gravity. Force = Mass multiplied by Acceleration (F=MA).
Album Information...